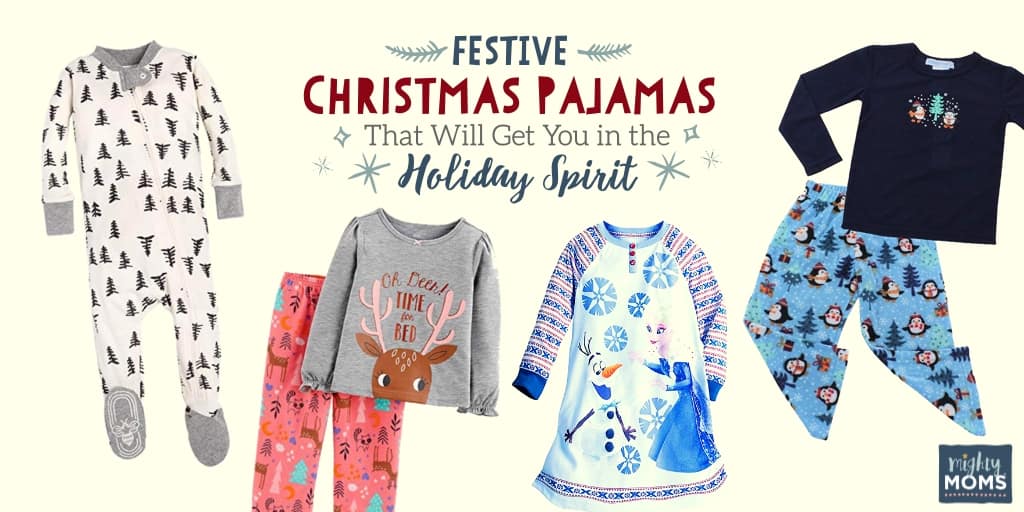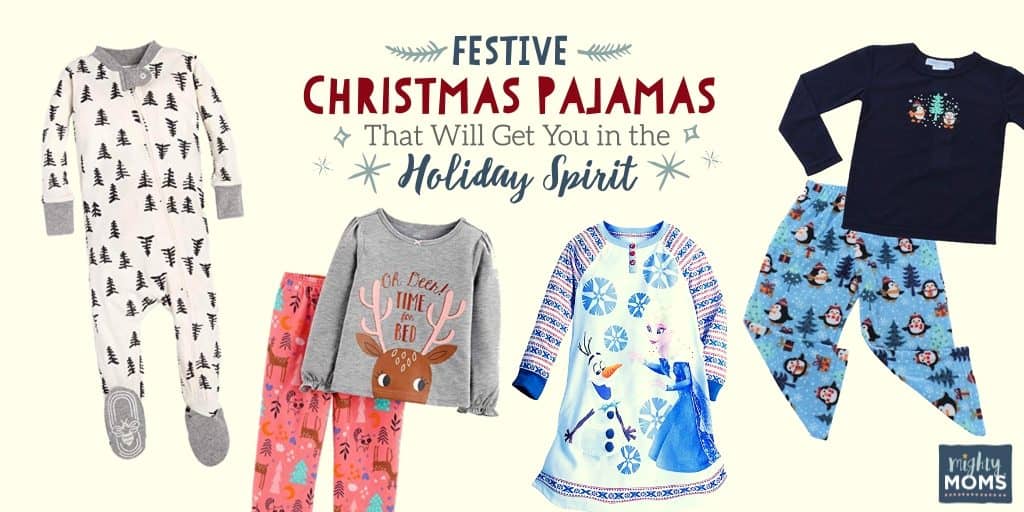 The holiday season is upon us and Christmas is just around the corner.
I'm guessing you have a mental (or maybe physical?) checklist of your holiday must-dos:
Setting up your gorgeous Christmas tree (and a play tree for your toddler)
Developing new favorite family traditions with your loved ones.
Indulging in one (or…let's be honest…several) of the fancy holiday drinks at Starbucks.
And of course… buying an adorable set of Christmas pajamas for your little one to enjoy all holiday season (and, if your kids are anything like mine, well into March).
There's nothing that will get you into the holiday spirit quite like sitting down with your reindeer mug of hot chocolate and browsing for Christmas pajamas at your favorite online stores.
What?! You haven't experienced that warm fuzzy holiday feeling to kick off the season? Well, let me indulge you.
Here's to your newest family tradition!
*raising mug*
Christmas Pajamas
for the Festive Enthusiast
Can't get enough Christmas?
If you're the type who shamelessly starts setting up your Christmas tree on November 1st, then I imagine Christmas pajamas are pretty high on your holiday season priority list.
Here are five adorable pajama sets that will take your family's festive rating up a notch or two…or five…or maybe even to Elf level.

Christmas Pajamas
with a Subtle Flair
Looking for festive pajamas that don't scream CHRISTMAS? You want to participate in all the fun of cute Christmas pajamas, but you also want your kiddo to be able to get more than a few weeks of wear out of them.
Take a look at these five pajama sets with a more wintery theme. You'll get all the fun of holiday pajamas, but you'll be able to dress your little one in them for the rest of winter without batting an eye.

Christmas Pajamas
Featuring Their Favorite Characters
Does your little one have a strong opinion about what she wears?
Wrestling your toddler into Christmas pajamas that you think are adorable but she doesn't want to wear doesn't sound very festive. So pick up a pair of pajamas featuring her favorite characters to appeal to her (obviously very refined) tastes.
Check out these five pajama sets featuring toddler-friendly characters that your little one will be asking to wear every night.

Christmas Pajamas
for the Whole Family
Feeling left out?
You don't have to let your little one have all the fun! Grab a matching set of Christmas pajamas for the whole family and live out all your #squad goals dreams.
Choose from these four pajama collections and snap some sweet Christmas card-worthy photos for the New Year!

Don We Now Our Christmas Jammies
With all the beautiful decorations and extra time with loved ones, there is surely no shortage of reasons to enjoy the holiday season.
Christmastime often evokes feelings of coziness and comfort, and comfortable Christmas pajamas can add to those feelings all season long.
Dress your little one (and maybe even yourself!) in any of these festive pajama sets, and you'll be singing Christmas carols underneath your tree before you can say Feliz Navidad!
Have You Read These Yet?
We ♥  honesty!  This post contains affiliate links that provide extra money for our mutual coffee habits addictions. Click here to learn more.