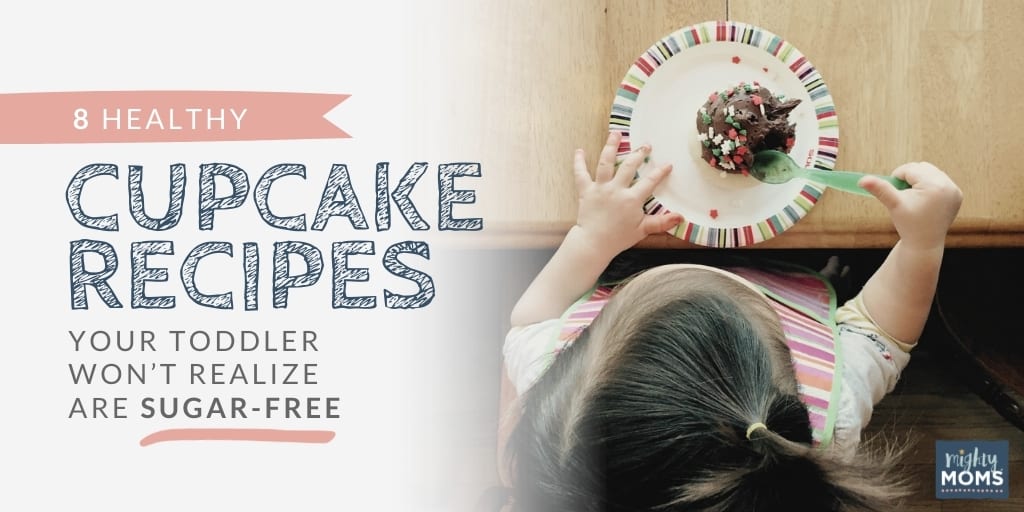 Did you know the Dietary Guidelines for Americans strongly recommends parents avoid giving children under 2 any sugar?
That includes birthday cake.
Here's the dilemma: If you give your birthday boy a zucchini cupcake for his birthday, the chances of getting that classic cake-everywhere photo is practically nil. He will sniff it, frown, and promptly throw it on the floor.
You need another solution. You need healthy cupcake recipes that don't have sugar!
5 Reasons Your Toddler Shouldn't Have Sugar
There are variety of reasons you should skip the sugar (including juice) for your child until after the age of 2.
It can influence their taste preferences for later on, increasing the chances of becoming obese.
Increased the chances of tooth decay
Increased risk of diarrhea, gas, and bloating
Babies & toddlers need a lot of nutrients, but eat small amounts of food. Every bite counts! Too many sugary treats use up stomach space needed for nutritious foods that will feed healthy development
It can ruin your child's natural sleep rhythm. Naps are super important for your child's development, and too much sugar can ruin that. (If you're struggling with naps, I've got an online webinar that will help.)
No sugar doesn't have to mean no more birthday cake. Here's a quick glimpse of the 8 healthy cupcake recipes I'm going to be sharing in this article.
They are delicious, low-calorie, and won't make your toddler hyperactive all afternoon. Even better, they will help you get back into those pre-pregnancy pants! 🙂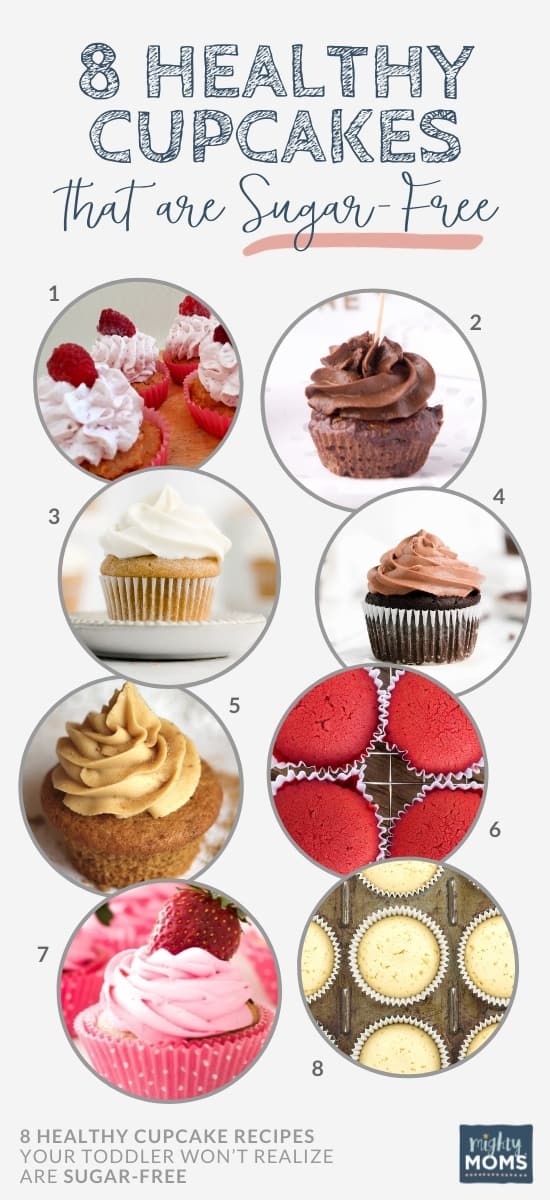 How to Make Healthy Cupcakes for Toddlers Without Using Sugar
The key to making a sweet treat that's also sugar free is to use a sugar substitute. Before you gasp in horror, let me remind you of a few things :
Not all "sugar substitutions" are chemically derived. Maple syrup, bananas, strawberries… All sweet. All natural.
Recent studies from the National Cancer Institute have debunked the claim that sugar substitutes cause cancer or other serious health problems.
Sugar substitutes should be a substitution. This means you shouldn't make these healthy cupcakes for dessert and then hand over a bucket of Twizzlers. Moderation is the first step towards a healthy lifestyle.
Top 5 Safe Sugar Substitutes for Children
Another benefit to using a sugar substitute for your baby and toddler's occasional sweet treat is that they can avoid messing with your child's blood glucose levels. This means your child won't get super hyper and then have a major meltdown crash. (Usually when you're in line to checkout at the grocery store.)
Here are the top 5 safe sugar substitutes for children.
Is Xylitol Safe for Toddlers?
Xylitol is a naturally-occurring substance found in birch trees, raspberries, plums and strawberries. It is FDA-approved for use as an artificial sweetener. This study even showed that small amounts of xylitol can help prevent tooth decay in toddlers. (Yes, you read that correctly. A sweetener that prevents tooth decay!)
That said, children should not ingest more than 20g per day, as it can cause gassiness and diarrhea. Also, it is toxic to dogs and cats, so make sure no one is table-feeding the critters!
Is Stevia Safe for Toddlers?
Stevia is a small shrub in South America. The leaves are dried, then steeped in water before filtering. It is 200 times sweeter than sugar, so proper measuring is key in creating something actually edible.
Stevia is safe for kids, although you'll want to carefully monitor the amount they are consuming each day. The recommended limit is 1.8mg per pound of body weight in adults and children.
Is Erythritol Safe for Toddlers?
Erythritol is a naturally occurring sugar alcohol found naturally in many foods. It's also the product of fermentation. The man-made version is used in all kinds of reduced-calorie and sugar-free foods. It has no calories because the small intestines absorbs it faster than it can metabolize.
Erythritol is safe for babies and toddlers, although you will want to monitor their consumption. Too much erythritol can lead to diarrhea, gas, and bloating.
Is Sucralose (Splenda) Safe for Toddlers?
Sucralose is made from sugar in a multistep chemical process. It is 400-700 times sweeter than sugar and doesn't affect blood sugar, so no hyper afternoon fits!
One study showed that Splenda can break down and interact with other ingredients when baked at high temperatures, creating harmful substances called chloropropanols. More research is needed here, but to be safe, be sure not to use it anything that will be baked at temperatures higher than 350°F (175°C). (All the recipes here using this substitution call for setting your oven to 325°.)
8 Healthy Cupcake Recipes for Babies & Toddlers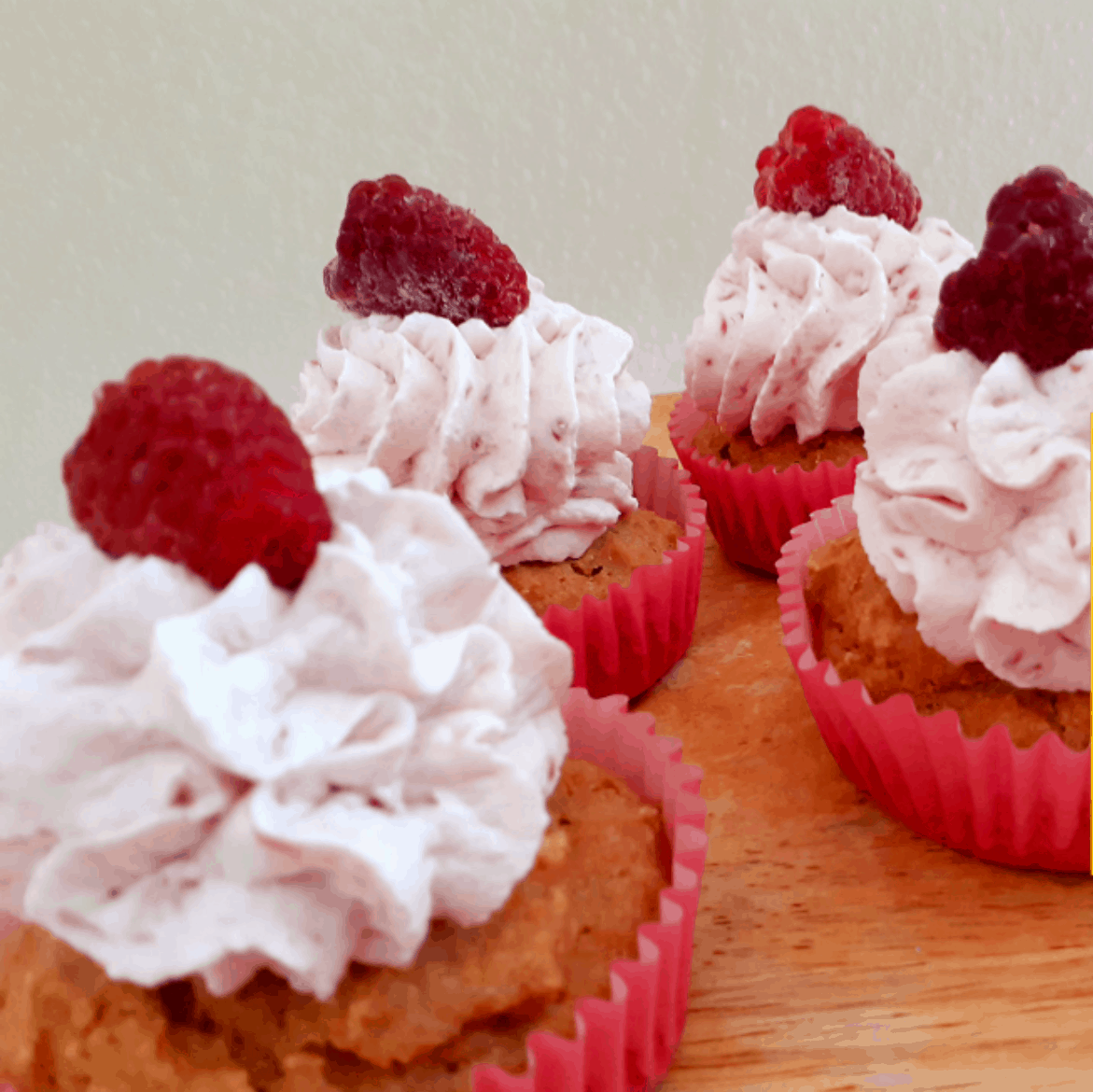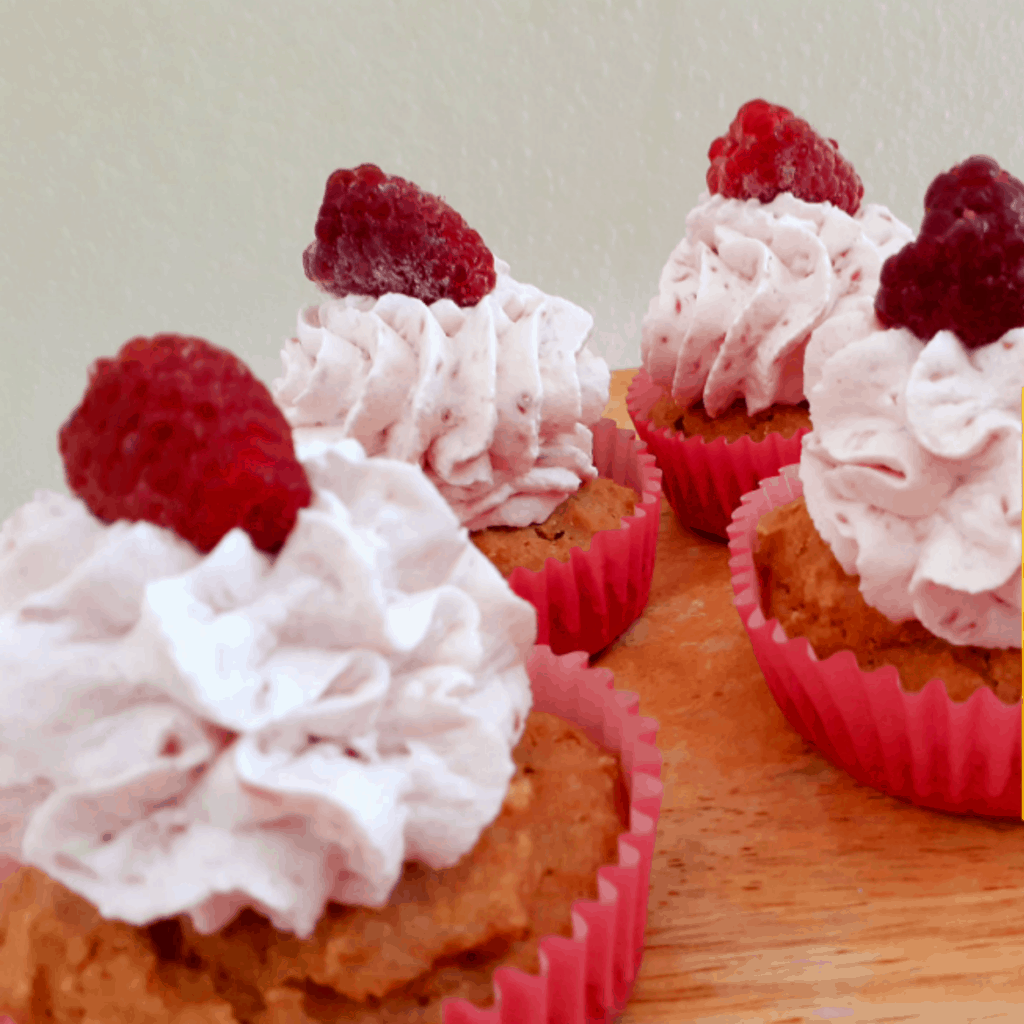 Sugar Free Raspberry Lemon Cupcakes
These healthy cupcakes are sweet and tangy at the same time. They are also gluten-free, diabetes-friendly, and nut-free, so the entire family can enjoy them at the same time.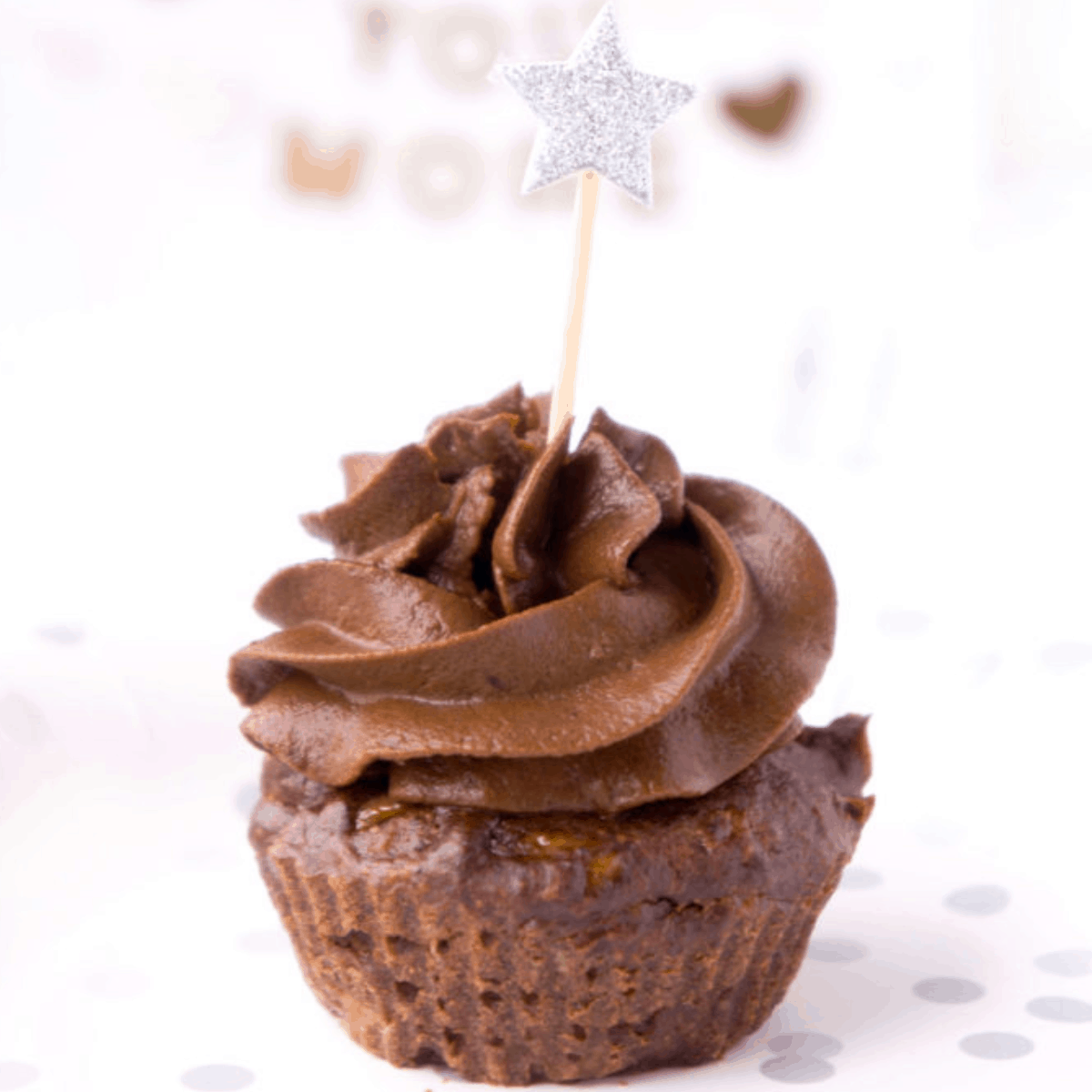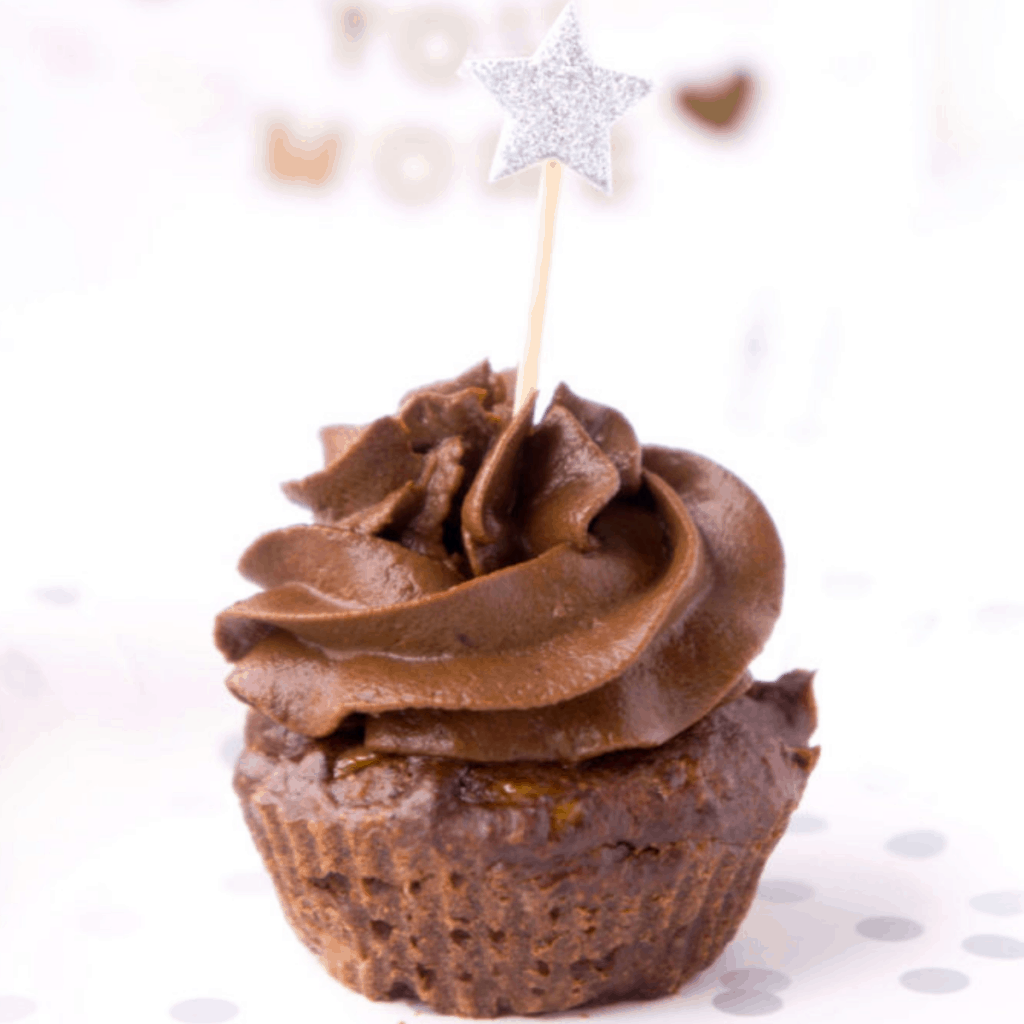 No Sugar Added Chocolate Brownie Cupcakes
Sugar Replacement: Overripe bananas, pitted dates
Of all the healthy cupcake recipes I have here, this recipe is probably the healthiest. It uses fruit as the primary sweetness for the cake and dates, sweet potato, and avocado for the creamy frosting. Her tips are vital, so I recommend reading them carefully before printing out the recipe.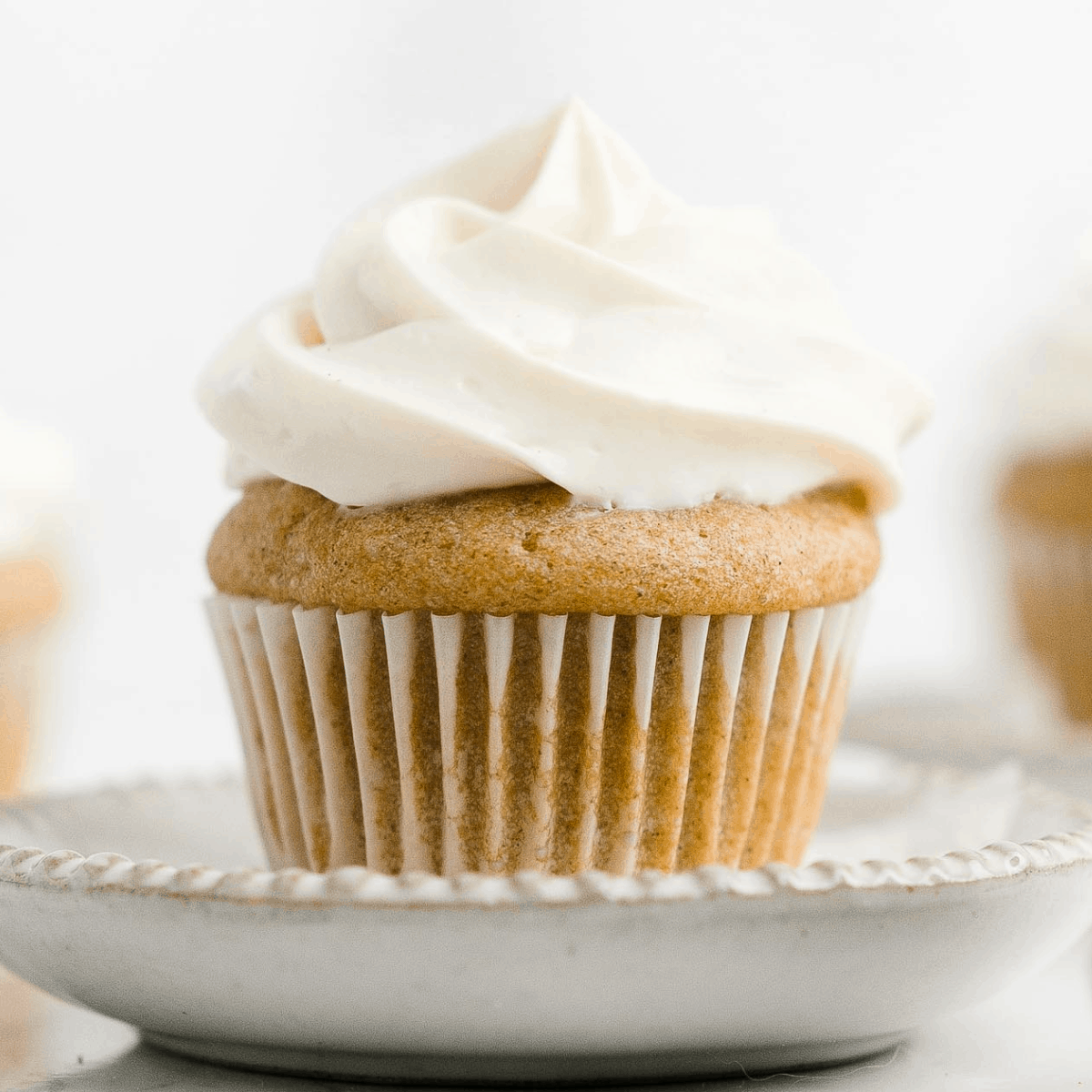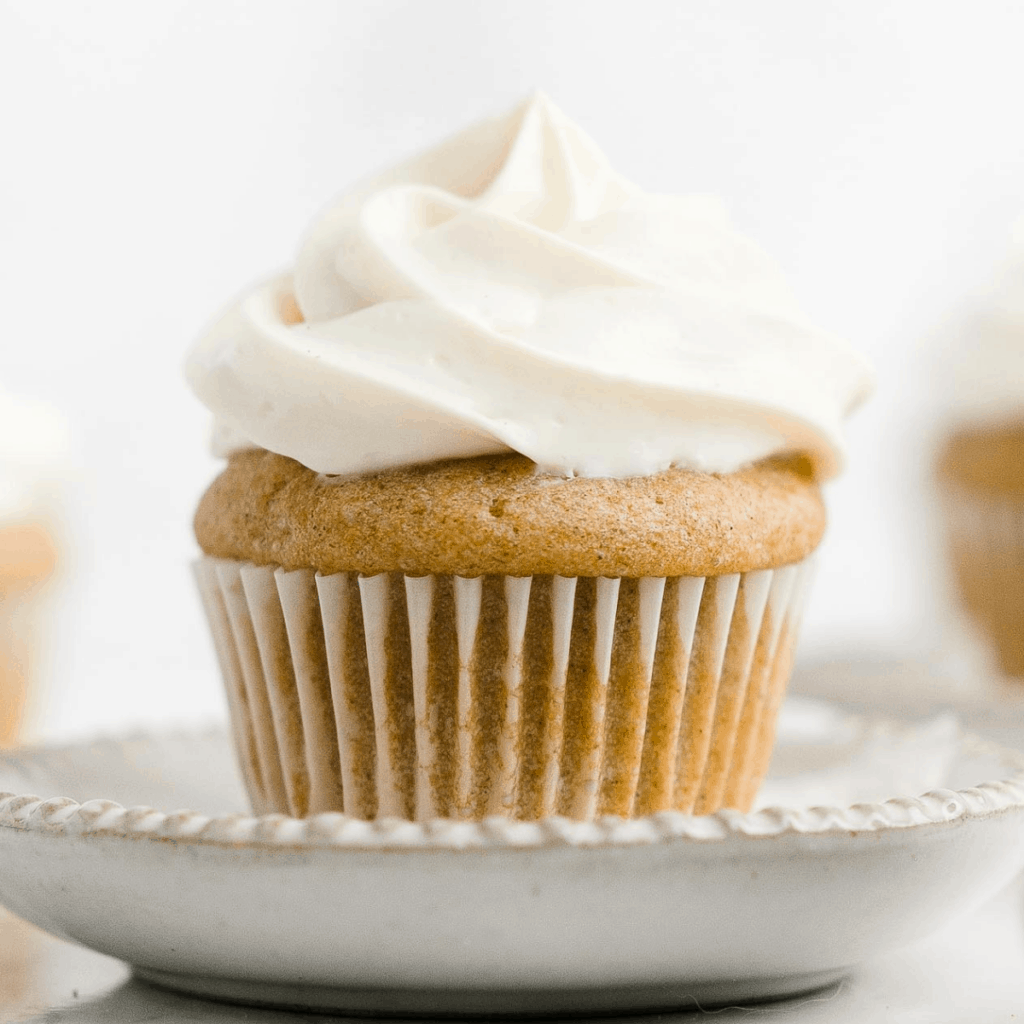 Healthy Mini Snickerdoodle Cupcakes
If you're a fan of snickerdoodle cookies or think cinnamon is God's spice, this is the healthy cupcake recipe for you. The secret to this fluffy cupcake is cream of tartar, so if you don't already have that in your cabinet, head here. It will come in handy more often than you think!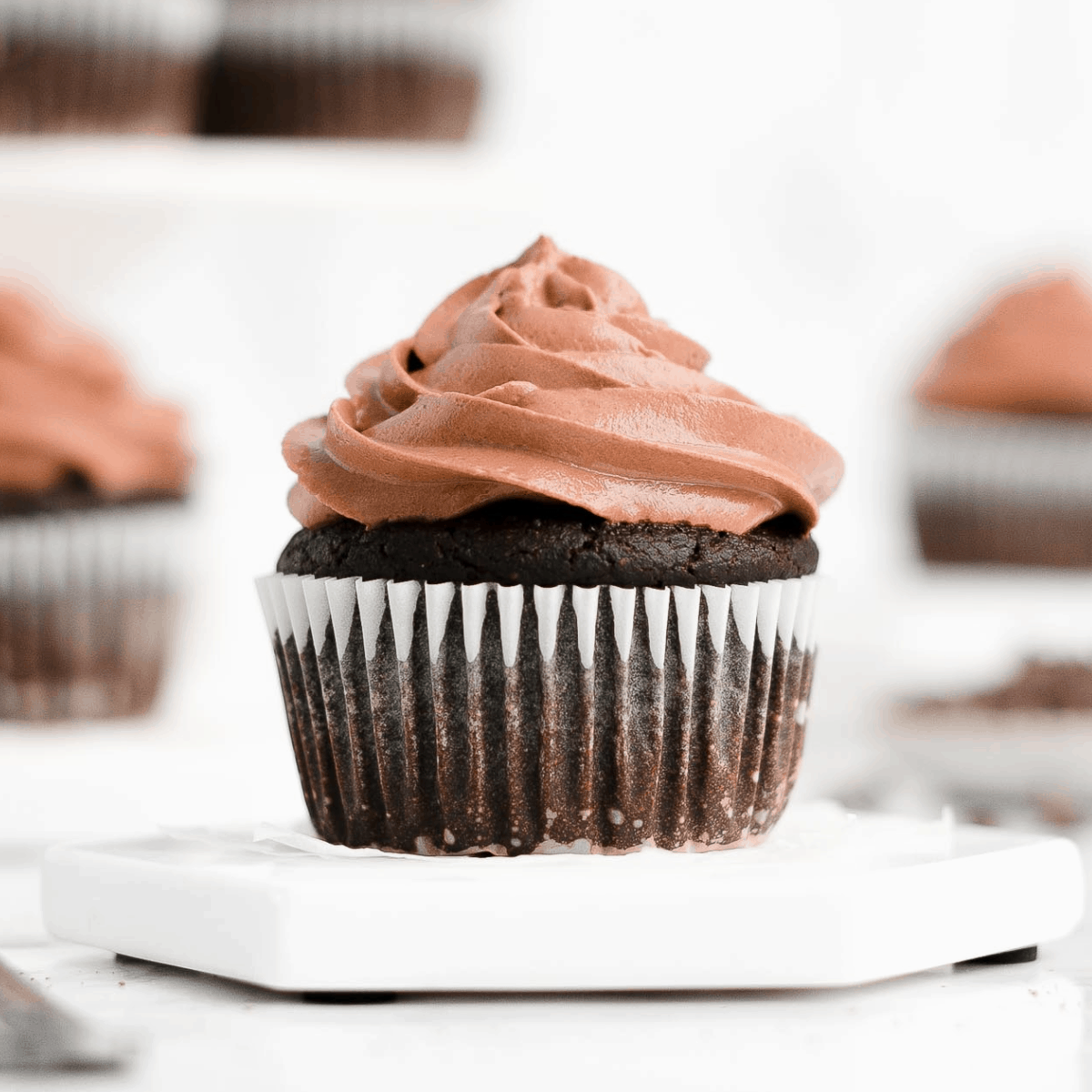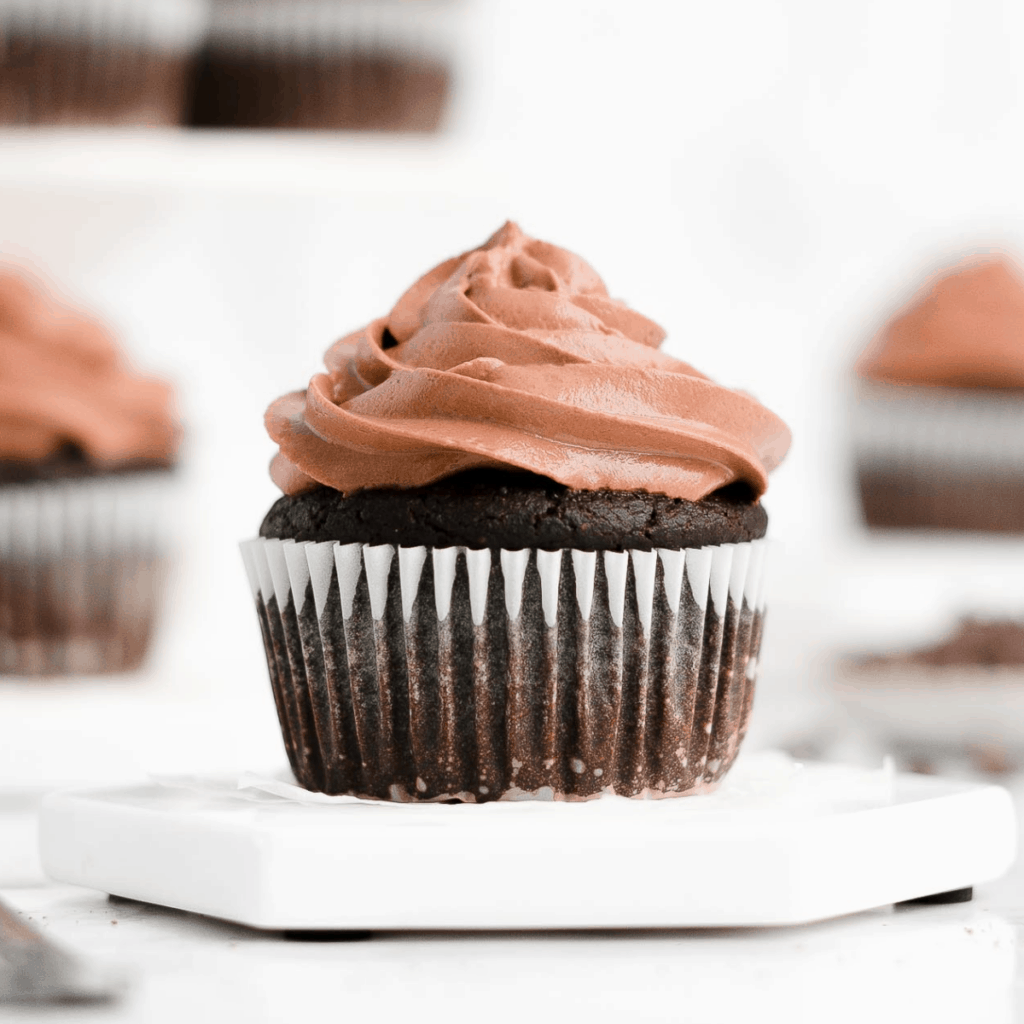 Healthy Dark Chocolate Cupcakes
There are just 97 calories in this healthy cupcake recipe (including the frosting). That's crazy-talk. Even crazier, you can whip the entire fudgy goodness up in a single bowl. Yay for less dishes!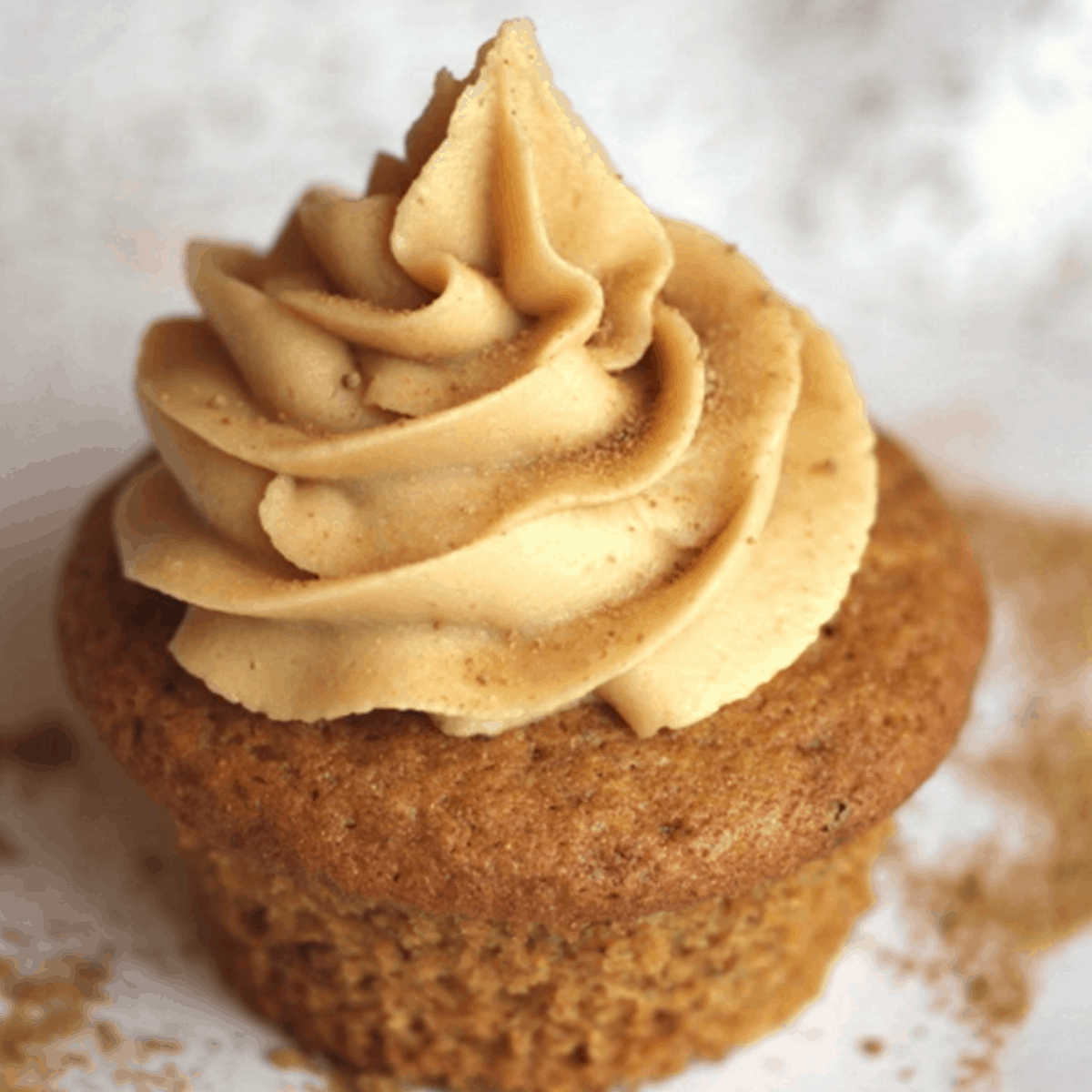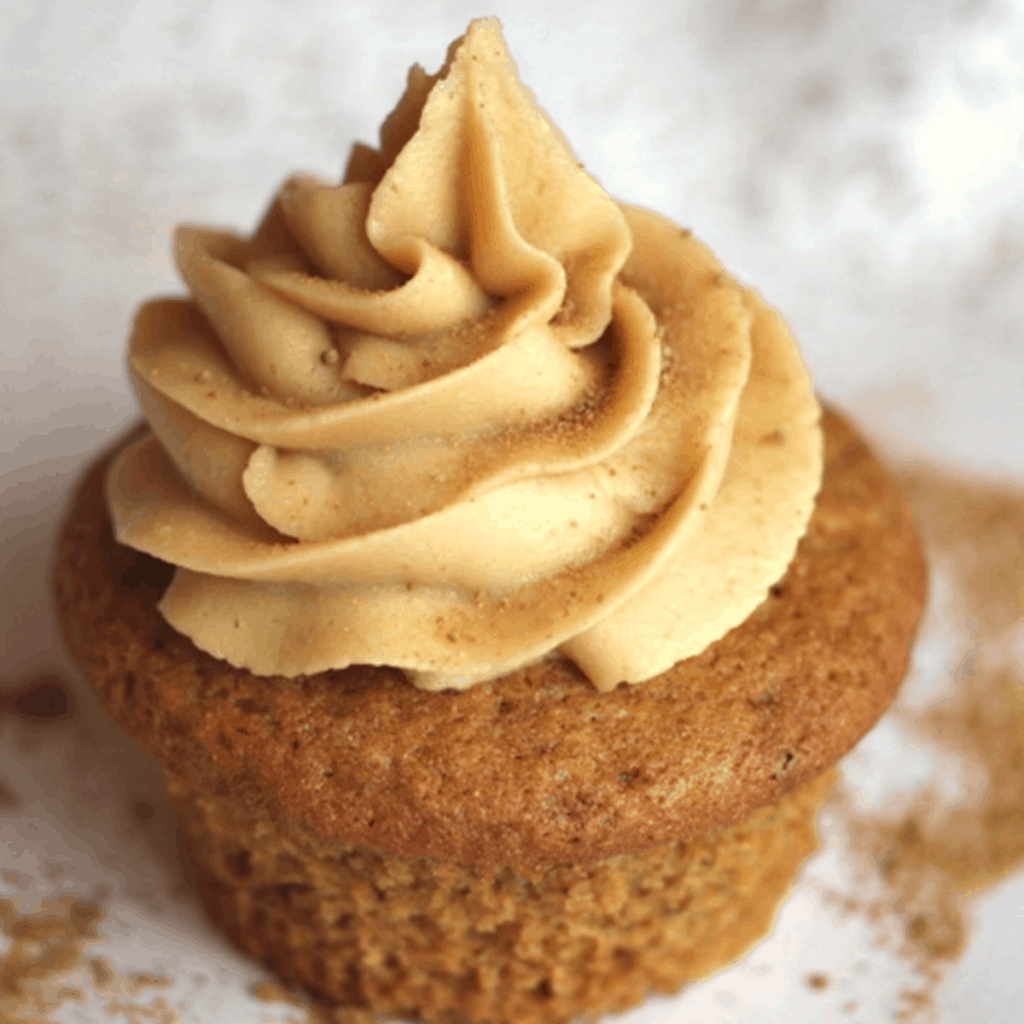 Vegan Maple Cupcakes with Pure Maple Buttercream
Vegan Mamas, here are the healthy cupcakes you've been looking for! This recipe is dairy-free / non-dairy, egg-free, nut-free, peanut-free, soy-free, vegan / plant-based, and vegetarian. Phew!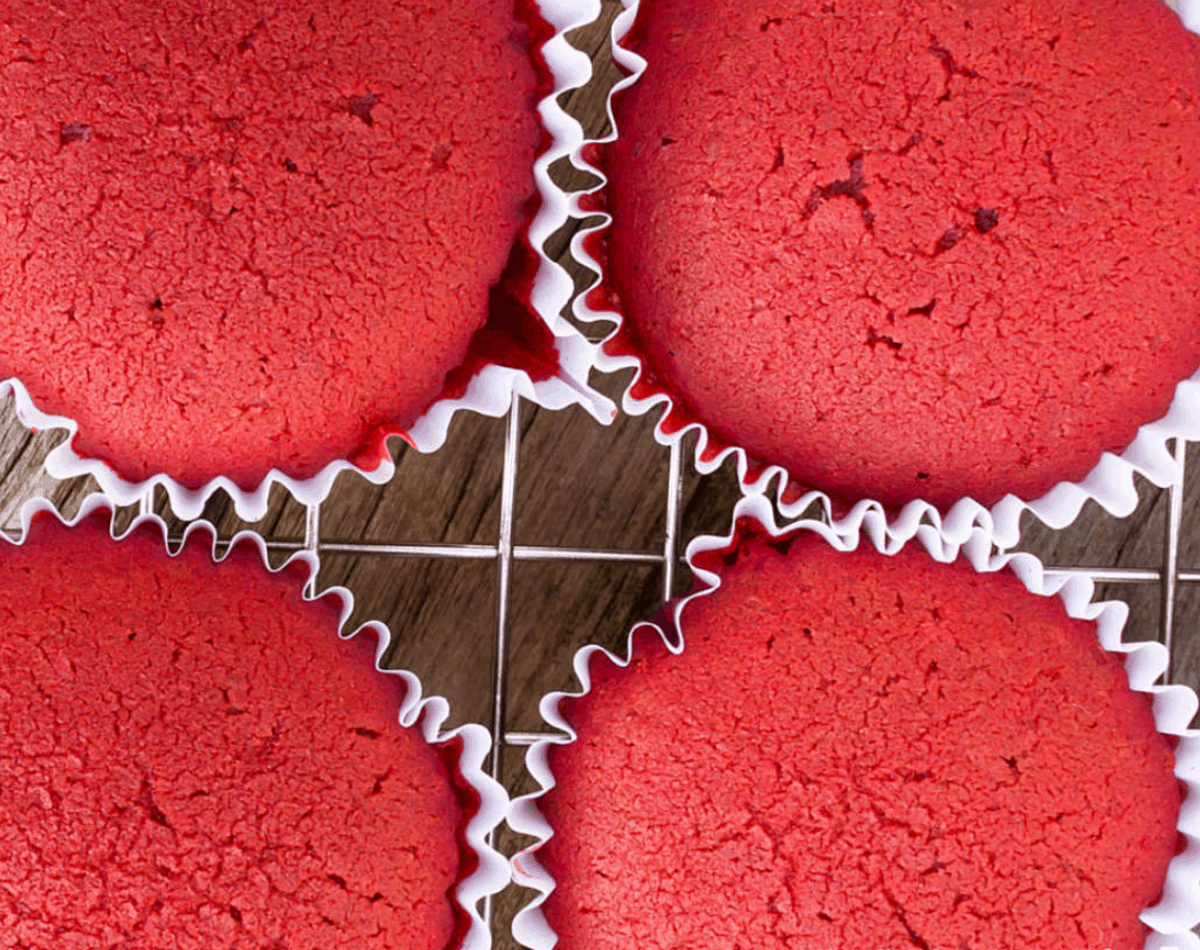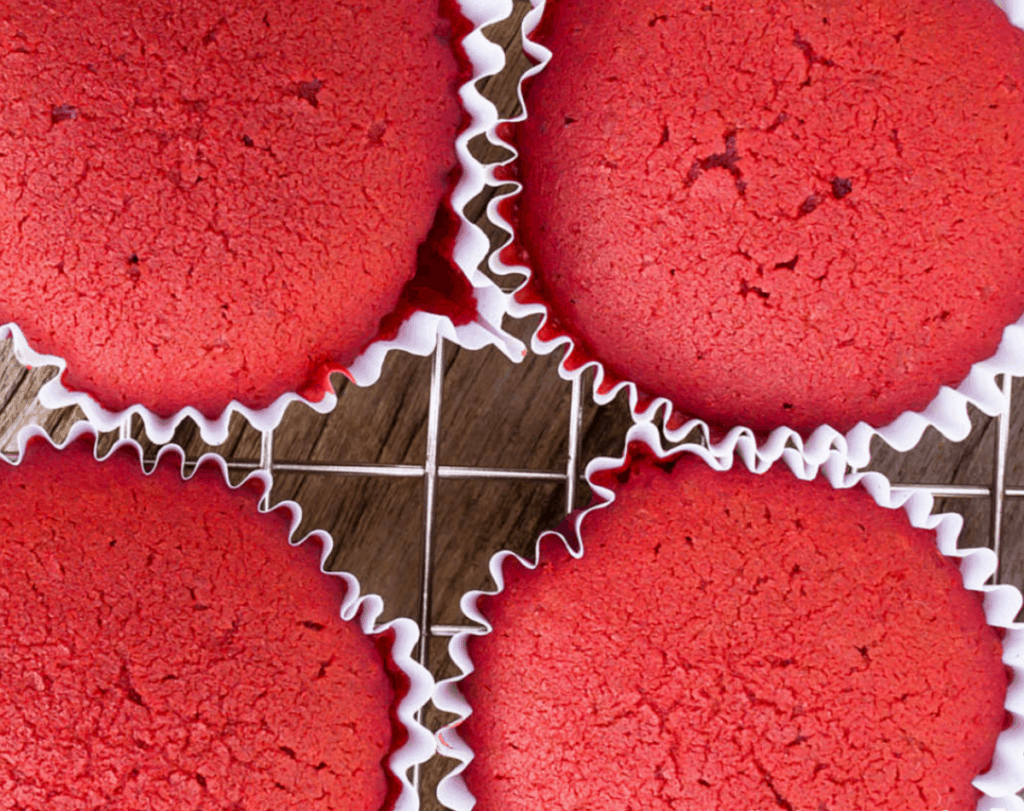 Sugar Free Red Velvet Cupcakes
I've been eating Red Velvet for years. It's one of my favorite treats. Still, it took this healthy cupcake recipe for me to realize the two surprising ingredients that make them taste so heavenly. Do you know what they are? (Hint: Neither are red!)
Low Carb Cupcakes with Roasted Strawberries and Creamy Vanilla
If you're looking for a Keto-friendly healthy cupcake recipe, this is it. They have 5.4 net carbs and 7.4 grams of protein. This is a gluten-free cupcake, so you'll have to make sure your pantry also has almond flour, coconut flour, and xanthum gum to get the perfect cake-like texture.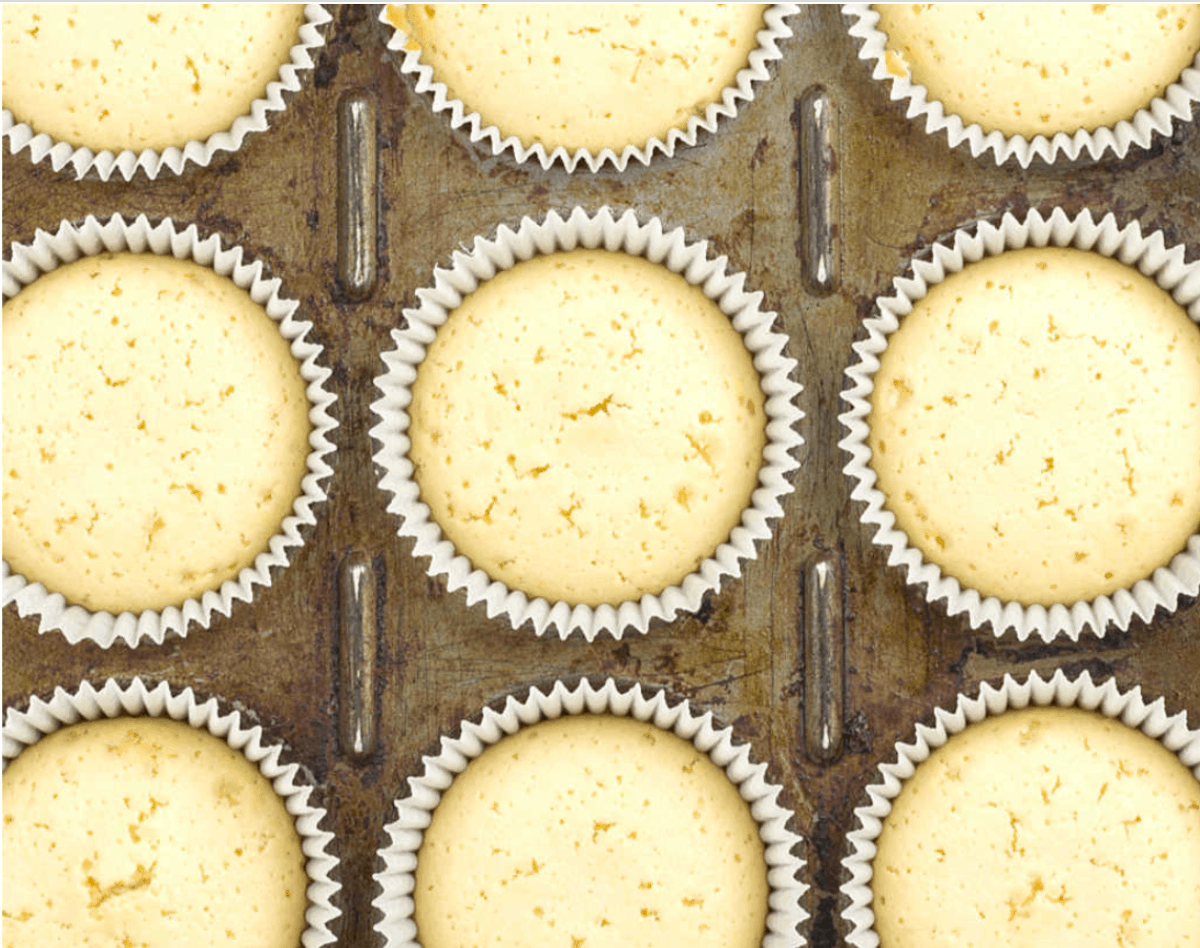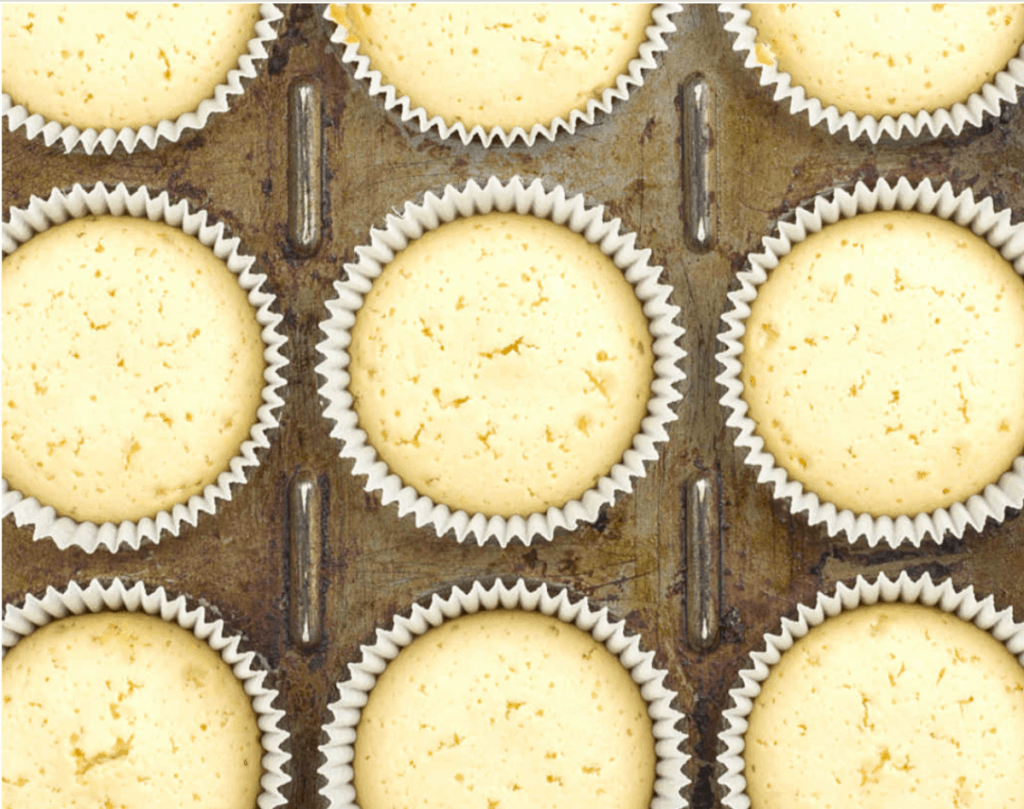 Sugar Free Vanilla Cupcakes
This is the perfect standard sugar-free cupcake recipe. It's like a blank canvas for all of your flavor inspirations. The recipe also has suggestions for how to make it low- or no-carb. Be sure to browse her list of sugar-free frosting ideas for some delicious toppings!
Make a Special Occasions Special Again
Hopefully these healthy cupcake recipes will get you excited about the wide variety of sweets your little one can enjoy, without the extra hyperactivity-boosters of sugar!
Imagine this… all those fantastic birthday photos, with frosting in his hair and his chubby fingers clutching chunks of cake… AND he still takes a nap in the afternoon.
That, my friend, is a win-win. 🙂
We ♥  honesty!  This post contains affiliate links that provide extra money for our mutual coffee habits addictions. Click here to learn more. As an Amazon Associate I earn from qualifying purchases.
I Love Citations!
New Guidelines Say No Sugar for Kids Under 2 — Here's What Parents Need to Know Parents.com
Why Added Sugar Should Be Avoided Before Age 2 Strong4Life.com
The Frenzy over Fructose Endocrine.org
Leading Health Organizations Support First-Ever Consensus Recommendations to Encourage Young Children's Consumption of Healthy Drinks Heart.org
Sweetener May Prevent Cavities in Toddlers WebMD.com
Is Stevia Safe? Diabetes, Pregnancy, Kids, and More Healthline.com
What is Erythitol? WebMD.com
Are Artificial Sweeteners Safe for Children EatRight.org
Sucralose (Splenda): Good or Bad? Healthline.com
Dietary Guidelines for Americans DietaryGuidelines.gov