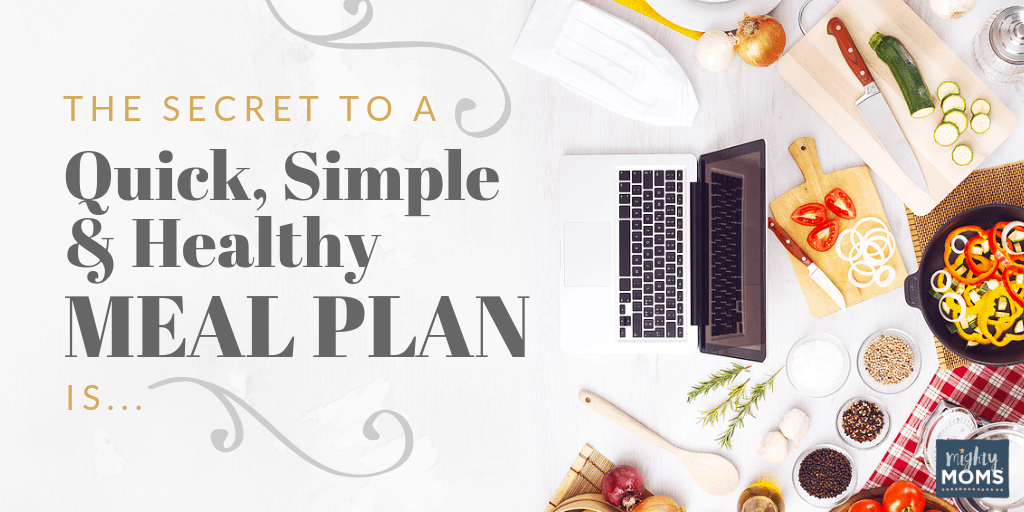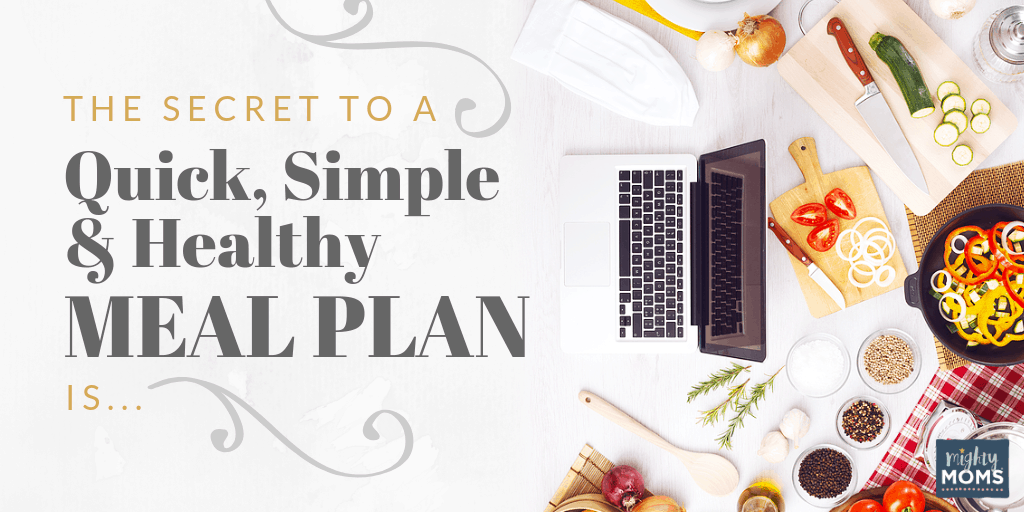 One of the very first recipes I ever made as a newly domesticated wife was from my Grandmother. Sooo sweet, right?  Except for the fact that my Grandmother was a terrible cook.
In in act of insane marital bliss, I chose her "Six Can Casserole" as my chefly debut.  Gonna impress the Hubster of mine, right?
Wrong.
Ladies, just bask in this culinary brilliance conundrum:
2 cans of boned chicken (betcha didn't know chicken came in cans!)
1 can of cream of chicken soup
1 can of chicken noodle soup
1 can of chow mein noodles
1 small can of evaporated milk
Shredded cheddar cheese  (which doesn't come in cans, so really shouldn't be in the recipe unless I renamed it "Six Cans and a Bag of Cheese Casserole".)
Now, combine all these in a dish, sprinkling the cheddar cheese on top before baking 350 for 30-minutes.
What's that I hear? 
You're retching???
Yeah. Cameron agreed. Six Can Casserole remains the only recipe in the history of our 19-year marriage that he has effectively BANNED. 
The problem, though, remains: How do we, as busy moms, find healthy simple recipes to feed our brood that they will actually enjoy eating? After all, nothing irks me like slaving over the stove, only to have my efforts rejected. (Although, I guess we can give toddler palates a little grace…)
As a favor to my younger self (and your husband's stomach), let me share a few options I wish I had known existed prior to purchasing my first can of chicken.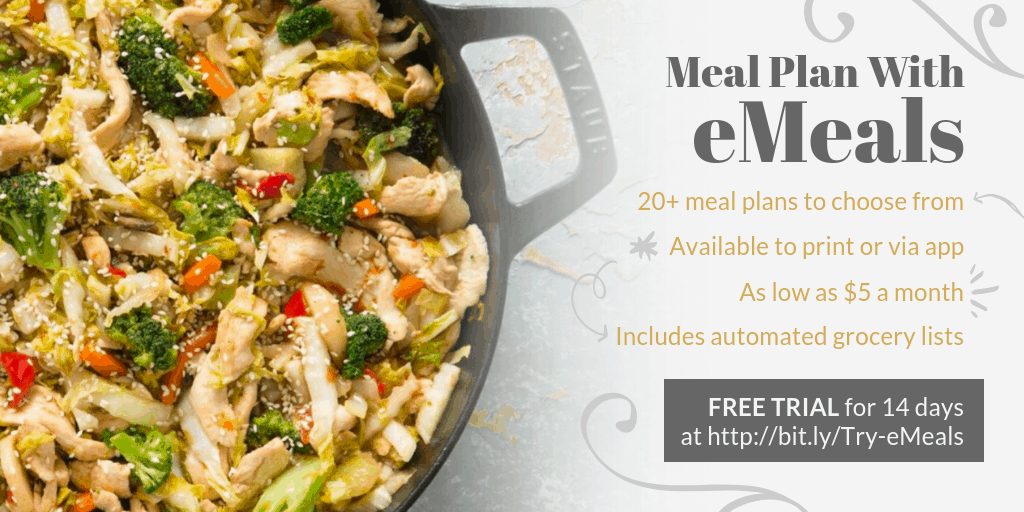 The eMeals Meal Plan Hack
I first discovered eMeals back in 2015, and am still using it. I have tried, on occasion, to cancel my little subscription, thinking that I could "go it alone." HA! After two weeks of eating out every-other-day, I quickly realized that I had (in the words of Gob Bluthe) made a huge mistake.
The Benefits of Using eMeals Meal Planner
Being a paper gal, I like printing off the hard copy they send to my Inbox every Wednesday. (If you're NOT a paper gal, their Android & iPhone App is easy to use and sends your grocery list with a click.)
eMeals has a HUGE variety of meal plans to choose from. See the various eMeals meal plans.
Their app connects with AmazonFresh, Instacart, Walmart, Kroger, and Shipt for grocery delivery and pickup services.
Have a favorite foodie magazine? eMeals has custom meals from AllRecipes, Good Housekeeping, and Better Homes and Gardens.
Besides their dinner menus, you can also add other menus for lunches, desserts, breakfasts, or special occasion meals.
You can also customize your meal plan to a specific store. So if you like shopping at Aldi, eMeals will make sure the recipes they send you can be made only with items purchased at Aldi.
Every week provides seven meals for you to pick and choose from, so you can mix/match if you only plan to cook for five.
The eMeals Meal Planner is Best For…
Busy parents who get bored with "Taco Tuesday" and "Spaghetti Saturday".
Families who are on a tight budget. (I've been on their "Budget Meal Plan" for the past six months, and love the variety of options.)
Moms who are constantly interrupted while cooking, and need easy recipes that can handle that interruption.
Families who want to recipes that have ingredients purchasable from the same store (i.e Aldi, Kroger, Walmart).
How Much Does eMeals Cost?
eMeals starts as low as $5 a month if you sign up for a year subscription, or $10 a month for three months. You can try it for free for 14 days, though, if you click here and get select your meal plan.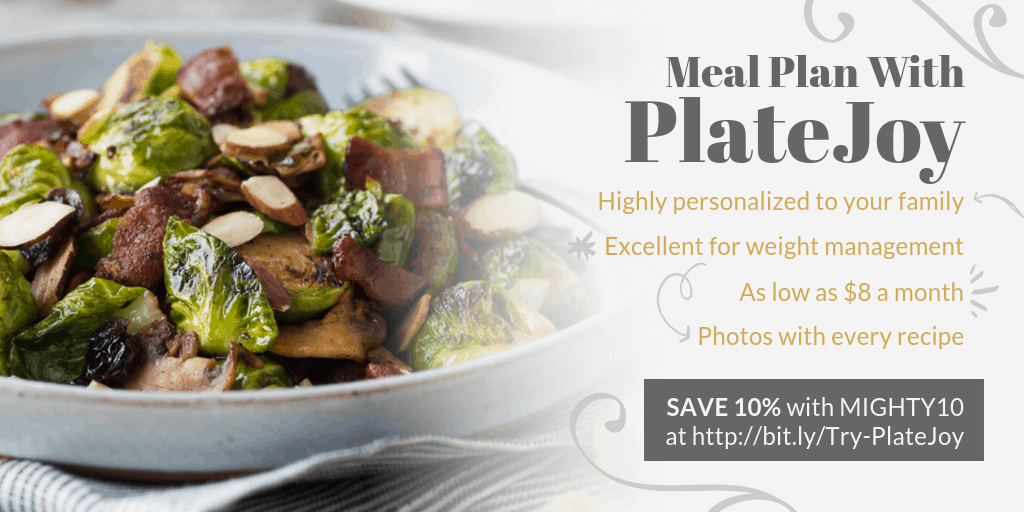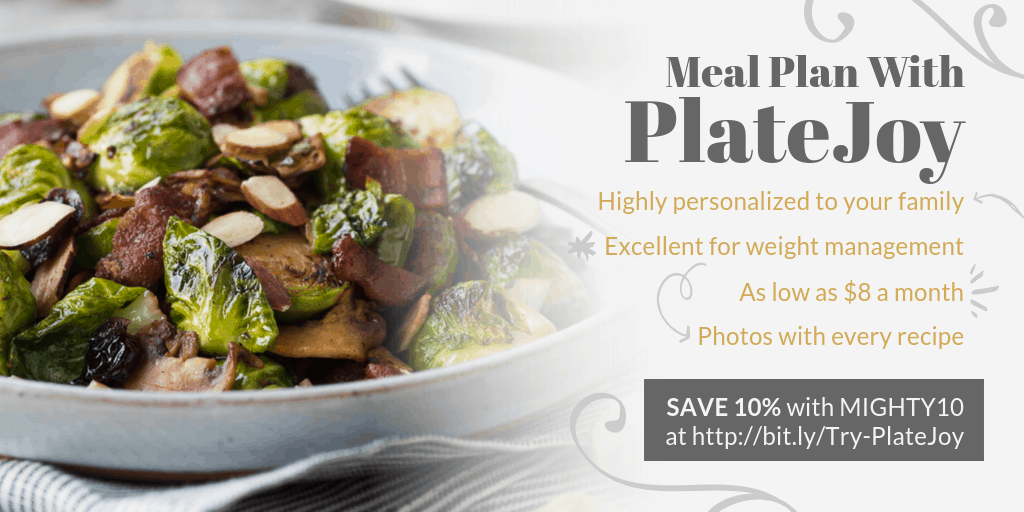 The PlateJoy Meal Plan Hack
The second meal planning service I would feel confident recommending is PlateJoy. One thing that I actually liked better about PlateJoy is how image-focused all their recipes are. They have images for EVERY recipe on their website, and for someone who is all-about-the-visuals, that's golden.
Here are a few other PlateJoy benefits that set them apart.
The Benefits of Using PlateJoy Meal Planner
The largest benefit to PlateJoy is the insane amount of customization that the app provides. Most other meal planning services are centered around a family of 4. PlateJoy lets you tell them how many servings you need for each meal. I loved that I didn't have to guess to "make a little extra" for my family of five.
Before you start they have you fill out a pretty extensive survey about you. Here's a brief snippet of the questions that I thought were intriguing:
Are there certain foods you are trying to avoid? Or foods your family just really doesn't enjoy? (avocados, mushrooms, spicy foods, etc.)
Do you want to stick to ONLY seasonal produce? Or do you mind shopping for fruits and veggies out of season?
Do you care more about variety in your meals? Or price?
What types of cooking gadgets do you own? (stove, slow cooker, food processor, etc.)
What type of rice/bread/pasta/milk does your family prefer?
How much time do you have for breakfast? Do you like smoothies for breakfast?
What do you want for lunch? Leftovers? or something packed in a snatch?
See what I mean? These questions are detailed. They want to make sure they narrow in on exactly the type of food you want to cook and eat. Besides their über-intricate survey, here are a few other things I liked about PlateJoy.
You can tell the program what types of things you already have on hand in the pantry, to avoid waste.
If you're looking to lose weight, they will break down each recipe into it's nutritional components and track your calories as separate from everyone else.
It will send your grocery list straight to Instacart for grocery delivery.
You can sync PlateJoy to your Google Calendar and Fitbit
There's a pie chart with every meal showing what each member should be eating, in order to stick to their caloric goals.
The PlateJoy Meal Planner is Best For…
Moms who are trying to lose weight, or track their nutritional consumption.
Families who like to try sprinkle in a few new foods along with their familiar flavors.
Moms who are looking for a meal plan that is highly personalized.
Visual cooks who like to have a photo with every recipe.
Moms who like to batch cook, and have leftovers for future meals in the week
How Much Does PlateJoy Cost?
PlateJoy starts for as low as $8 a month, and if you link your PlateJoy app with Instacart you can also score $20 in free groceries.
As a special favor, PlateJoy wanted to offer our readers an exclusive 10% off coupon, so if you sign up here be sure to use MIGHTY10 to get your discount!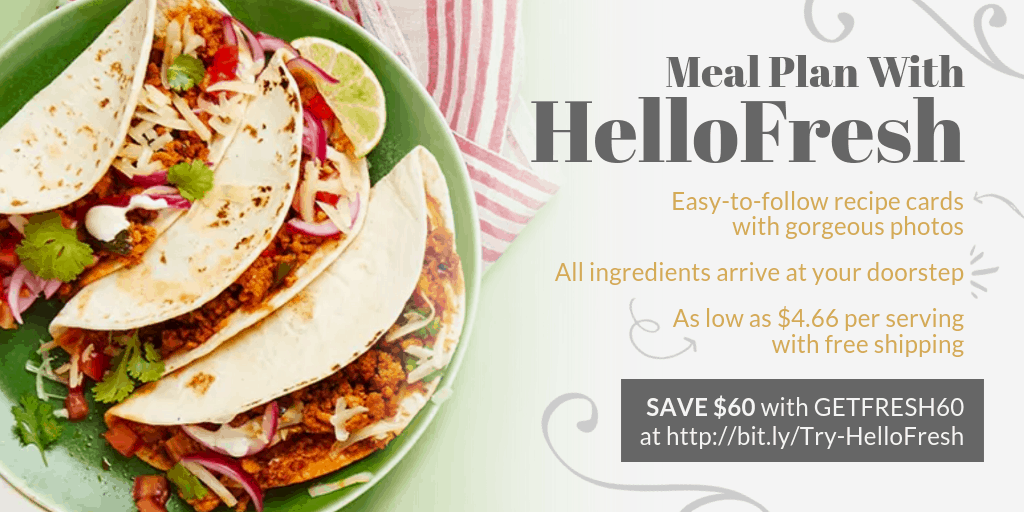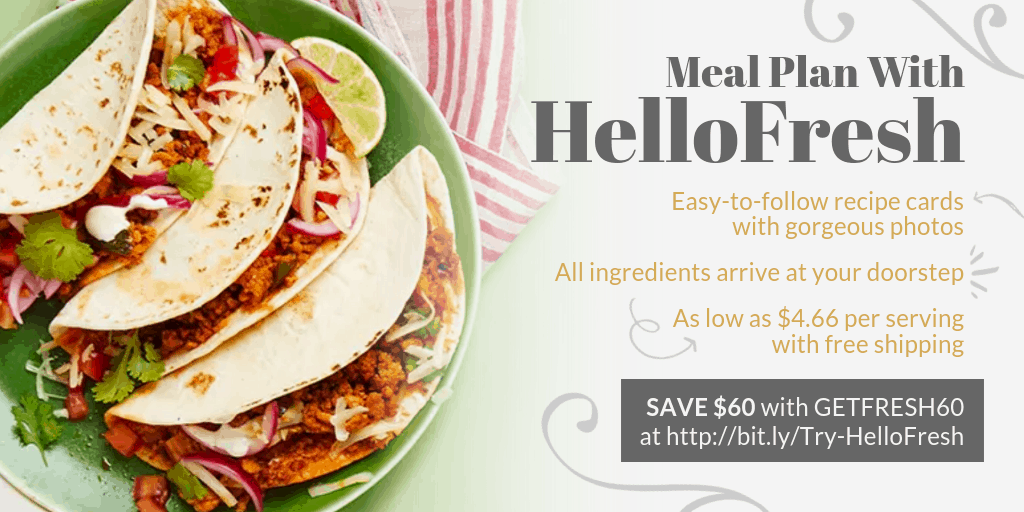 The HelloFresh Meal Plan Hack
HelloFresh is something I've reviewed before and absolutely recommend. There are so many things I love about HelloFresh, but the thing I don't love, the thing that has made this service out of reach for me, is that all their recipes are for a family of four. I have five eaters in my family. 🙁
I frequently see their boxes on my neighbor's porch, and every darn time my mouth instantly waters with jealousy.
The Benefits of Using a HelloFresh Meal Plan
Gorgeous recipe cards that clearly lay out exactly what you need to do for each recipe. Step-by-beautiful-step. (If you're not a confident cook, this is definitely the way to go!)
Not only do they give you the recipe, they deliver the ingredients. Including those adorable little condiment bottles! (My girls re-used them for their American Girl dolls.)
Each recipe requires low-prep work, all recipes take 30 minutes or less from counter-to-table.
Mix and match your recipes based on what you want to serve on the table this week.
Ingredients are stored in dry-ice, so you can feel like a mad scientist when you open them up.
You can skip weeks that you know you aren't going to be cooking as much.
The HelloFresh Meal Plan is Best For…
Moms who don't want to mess with long grocery lists.
Families who want to try new takes on familiar foods, but not so new they end up in the trash can and everyone eating cereal.
Parents who want step-by-step photos and instructions through the recipe.
Families of 4 or less. (Or have several little kids with tiny appetites!)
How Much Does HelloFresh Cost?
HelloFresh offers free shipping to all its subscribers, which is awesome because those giant boxes are heavy. The meals break down to about $4.66 per serving, which is also awesome because the only place I can think of where you pay less than $5 a plate is Denny's and this food is WAY healthier than Denny's. (Plus, no tipping!)
Shave off a bit more by saving $20 on each of your first three orders (so $60 total) when you use the code code GETFRESH60 during checkout. Click here to select your recipes. You are going to be so thankful and excited to see that big box arrive next week with all your food-stress taken care of!
Delegation is a Mom's Best Friend
Out of curiosity, I added up the cost of my Six Can Casserole disaster. The total grocery amount was $11.88.
eMeals starts at $5 a month.
A PlateJoy subscription starts at $7.20 a month. (When you use the 10% off coupon MIGHTY10)
HelloFresh servings begin at $4.66.
So, technically, if I had delegated my meal plan selection to one of those options instead of cracking open that can of gelatinous chicken, I could have avoided tossing the entire 13×9 pan down the garbage disposal and eating Honey Nut Cheerios for dinner, AND I would have saved at least $4 to spend on a self-pity latte the next morning.
Lesson learned, my friends.
Lesson learned.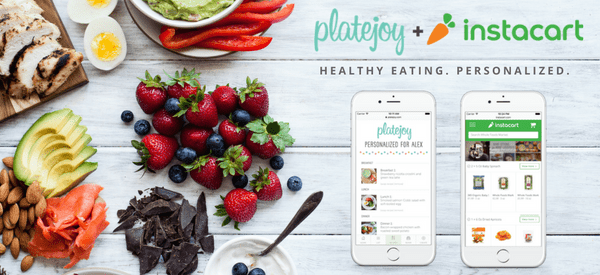 Have You Read These Yet?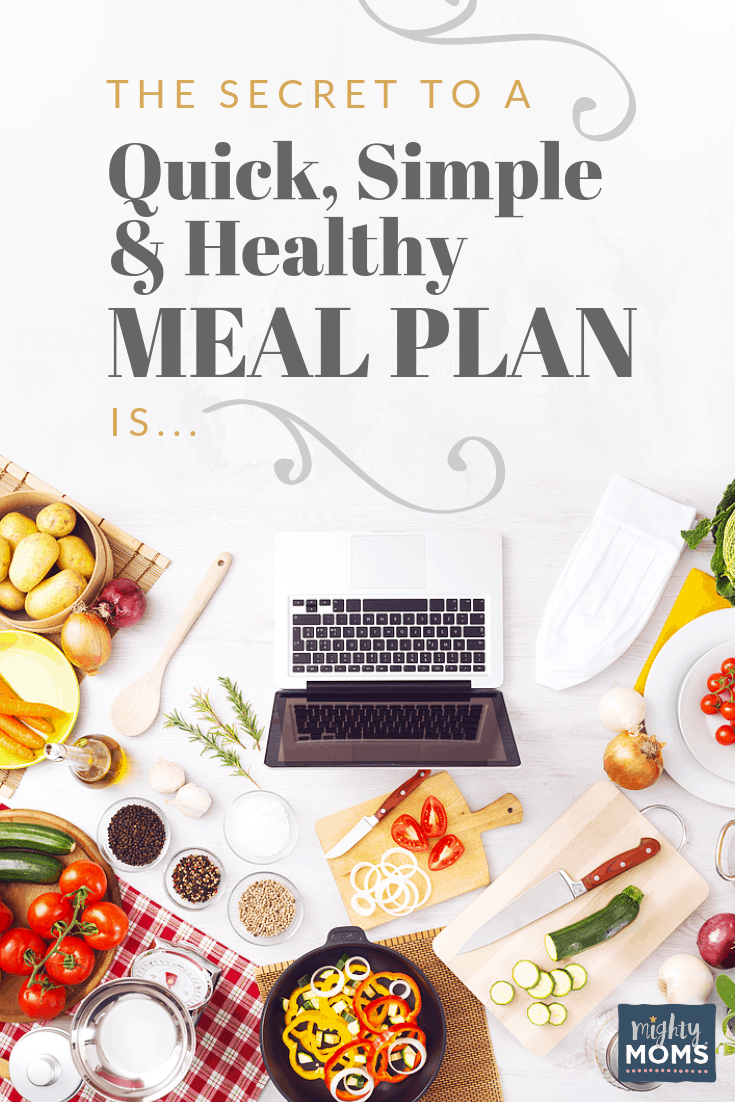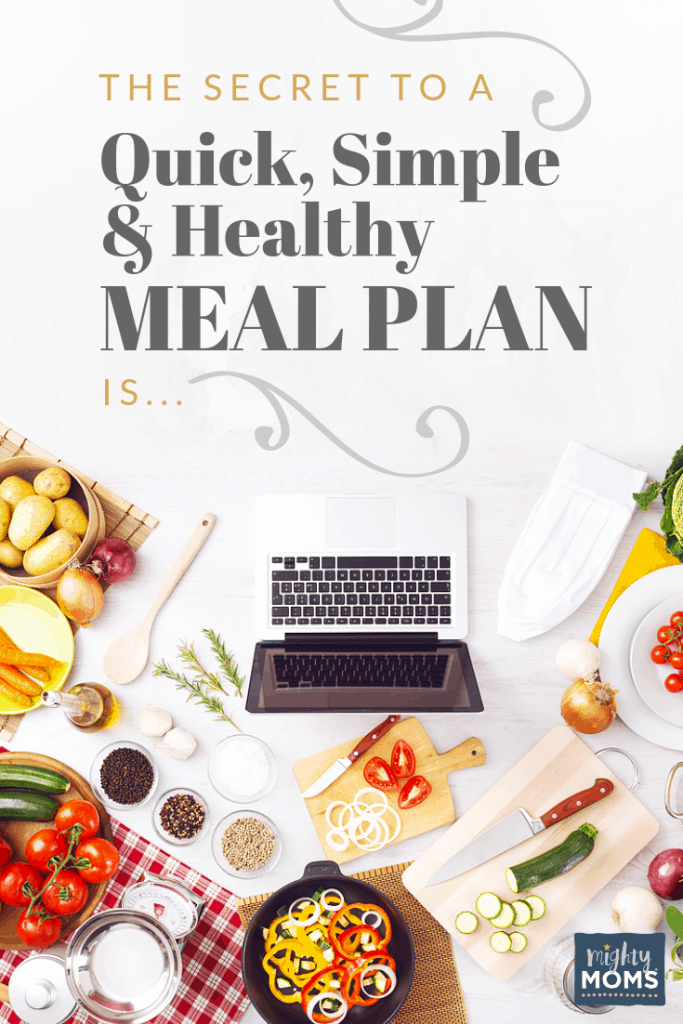 We ♥  honesty!  This post contains affiliate links that provide extra money for our mutual coffee habits addictions. Click here to learn more. As an Amazon Associate I earn from qualifying purchases.