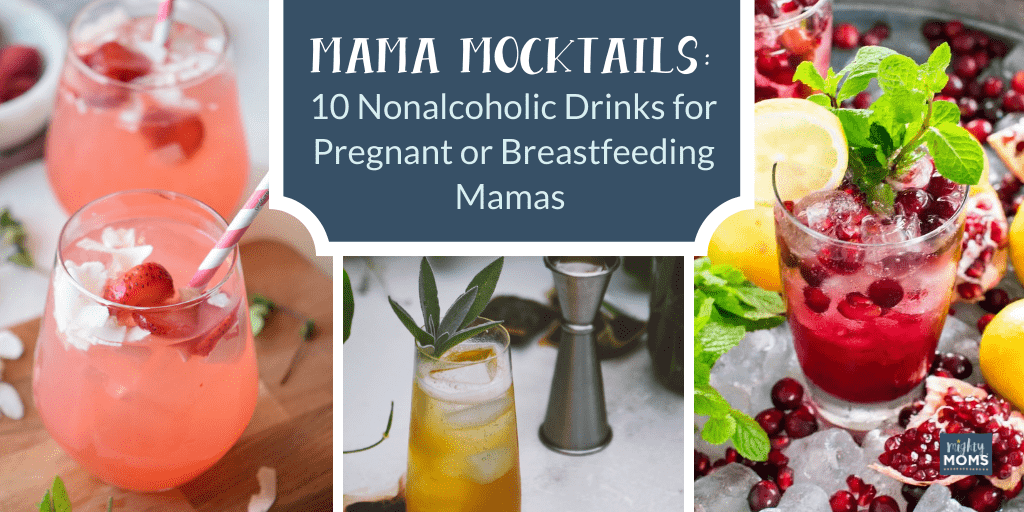 Whatever your reason to abstain from the booze, you shouldn't have to miss out on a tasty drink. That's why I've done the hard research and discovered the ten best nonalcoholic drinks for pregnant or breastfeeding moms! (Or those who just aren't fans of hard liquor.)
And, since these beverages are alcohol free… you can splurge!
Self-control schmelf-schmontrol.
As a bonus, I've included a signature nonalcoholic beverage of my own! (Butterbeer anyone?) Go ahead and pass it off as your own mixing brilliance. (I'll never tell!)
These are in no particular order, by the way. All are equally delicious!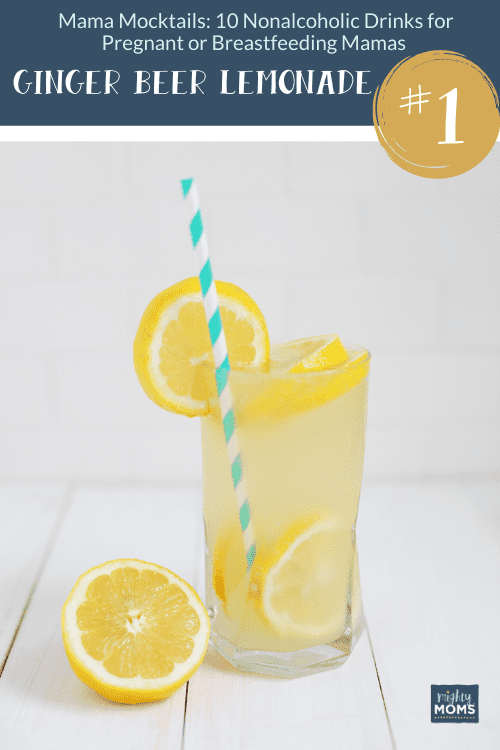 Nonalcoholic Drink #1: Ginger Beer Lemonade
Ginger packs a nice spicy and warm kick. It's also great for treating nausea for the pregnant mamas! (Serve with these festive polka-dot napkins.)
Get the recipe here at A Beautiful Mess.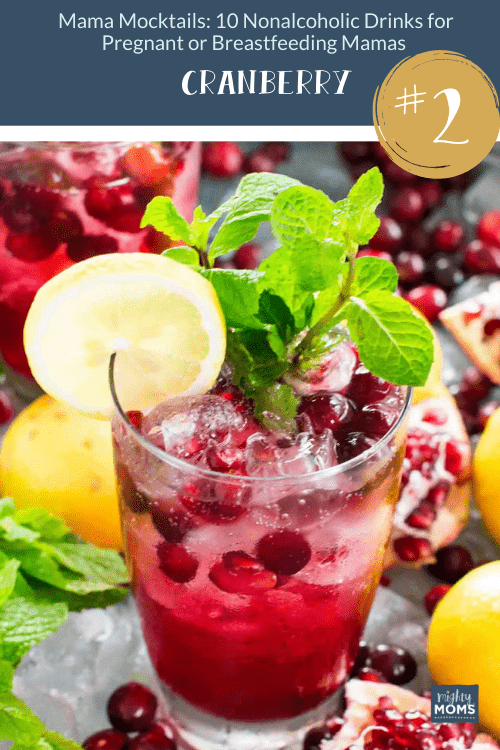 Nonalcoholic Drink #2: Cranberry & Pomegranate
This cranberry & pomegranate creation is the perfect accompaniment to any fall feast, whether it's Thanksgiving Dinner, Christmas Brunch, or a New Year's nightcap.
Follow the simple steps at Sweet and Savory Meals.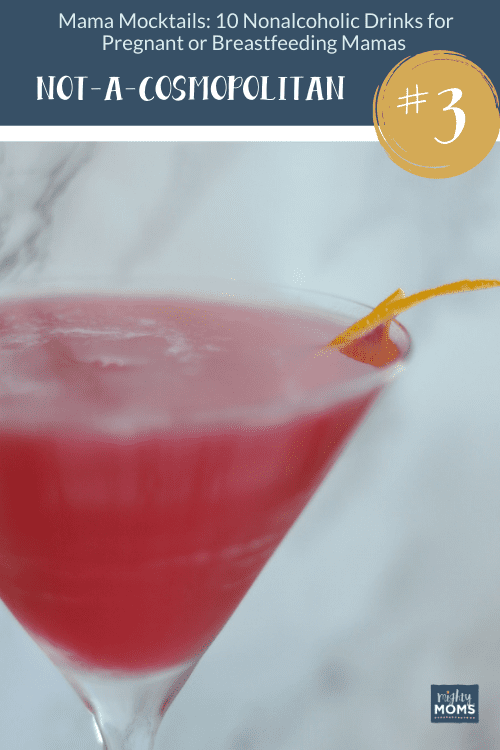 Nonalcoholic Drink #3: Not a Cosmopolitan
A classic favorite cocktail, it's hard to find a mocktail that isn't just…cranberry juice. Try out this version and be pleasantly surprised by its balance. (Don't forget your stylish birch paper straws!)
Get the recipe here at The Travel Hack.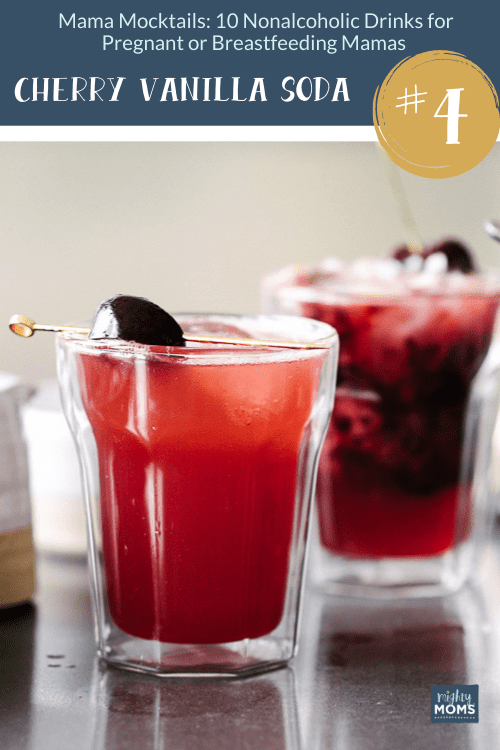 Nonalcoholic Drink #4: Cherry Vanilla Sodas
Two flavors absolutely destined for each other. So delicious! You will need a masher like this, though, to mash the fresh/thawed cherries!
Get the recipe here at I Am a Food Blog.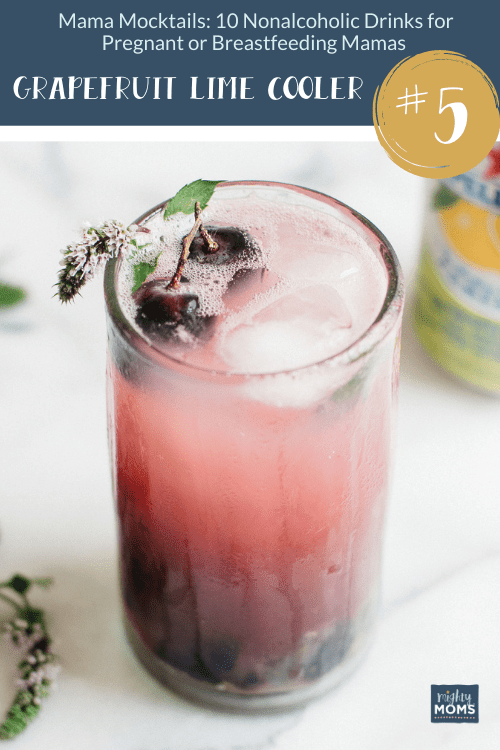 Nonalcoholic Drink #5: Grapefruit Lime Cooler
Fizzy, fruity with an herbaceous kick, this drink is sophisticated with just the right touch of zing.
Get the recipe here at Dolly & Oatmeal.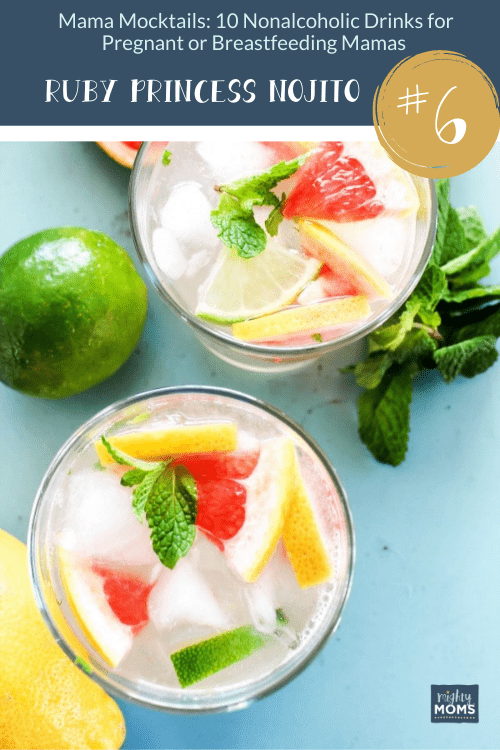 Nonalcoholic Drink #6: Ruby Princess Nojito
Fruity, refreshing and fun, this mocktail mojito is summer in a cup–even if there is snow outside!
Get the recipe here at A Dash of Sanity.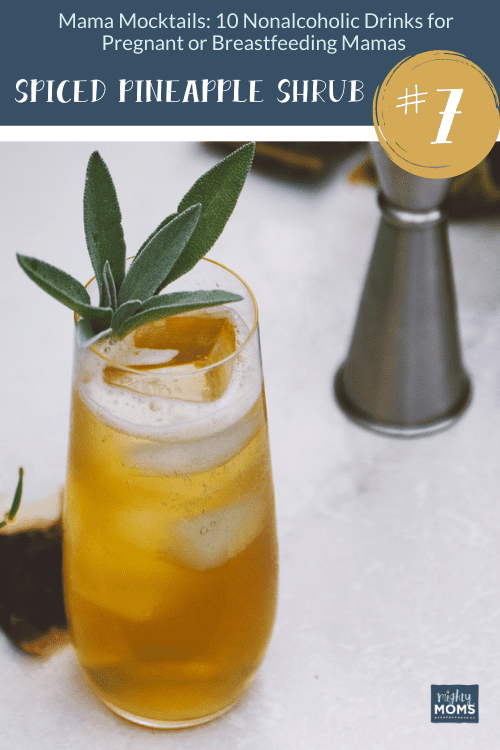 Nonalcoholic Drink #7: Spiced Pineapple Shrub
Pining for a classic sweet/tart flavor combo? This spiced pineapple shrub sparkler with black tea + coconut is a stunner. Bonus: make your own shrub in a snap!
Get the recipe here at Holly & Flora.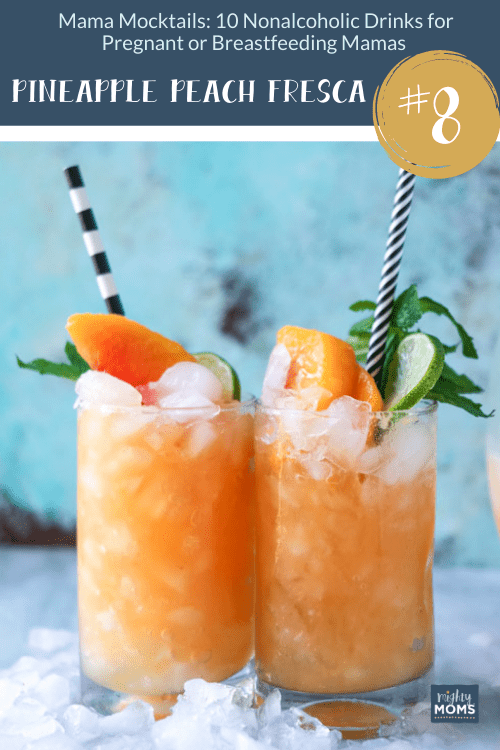 Nonalcoholic Drink #8: Pineapple Peach Fresca
It may be winter, but this drink didn't get the memo. If you've never had an Agua Fresca before, you MUST make this drink! (Don't forget to present them with these gorgeous decorative paper straws!
Get the recipe here at How Sweet Eats.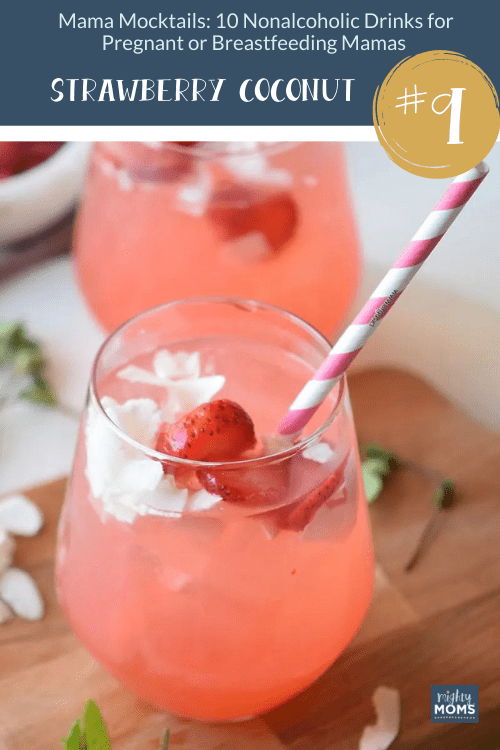 Nonalcoholic Drink #9: Strawberry Coconut
"Like a beach vacation without going out of your house." That tagline says it all!
Get the recipe here at Remodelaholic.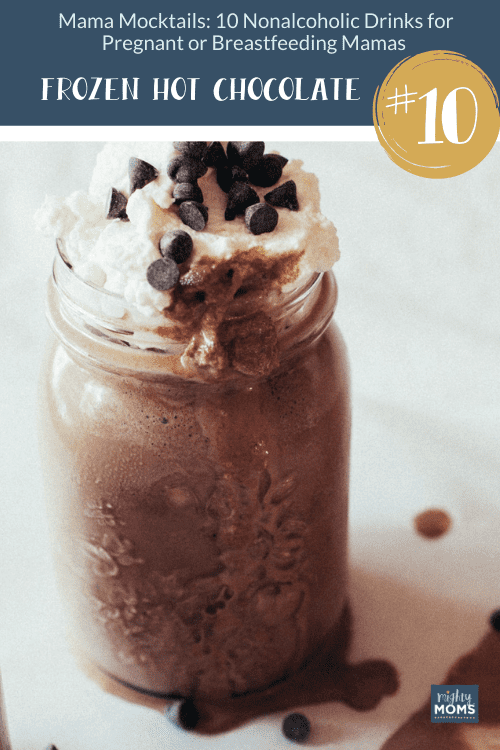 Nonalcoholic Drink #10: Frozen Hot Chocolate
Best. Idea. Ever. (I swear, they taste even better when served in these old-fashioned mason mugs!)
Get the recipe here at Sweetish.
7 Useful Bar Tools to Have on Hand
I would be remiss if I didn't share some of my (and readers) favorite bar tools to stock your cabinet for those oh-so-special occasions. (Alcoholic or otherwise!)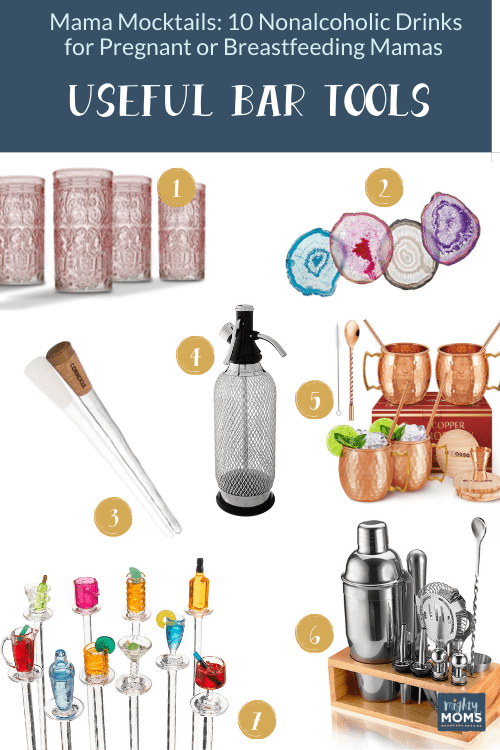 1. Pink Highball Glasses | 2. Natural Agate Coasters
3. Corkcicle Wine Chiller | 4. Soda Siphon Bottle
5. Moscow Mule Set | 6. Bartender Kit
7. Swizzle Sticks
Bonus Nonalcoholic Drink Recipe:
Homemade Butterbeer
Makes four Butterbeers for sharing!
Ingredients for the World's Best Butterbeer:
1 cup dark brown sugar
2 tablespoons water
5 tablespoons butter
½ teaspoon kosher salt
½ teaspoon apple cider vinegar
⅓ cup heavy cream
½ teaspoon rum extract
Four 12-ounce bottles of good-quality cream soda (try Sioux City or Faygo if you can find it)
½ cup of heavy cream (whipped up for the topping)
Directions for the World's Best Butterbeer:
In a small saucepan over medium heat, combine the brown sugar and water. Bring to a gentle boil and cook, stirring often, until the mixture reads 240 F on a candy thermometer.
Stir in the butter, salt, vinegar and ⅓ cup of heavy cream. Pour into bowl and set aside to cool.
Once the mixture has cooled to room temperature, stir in the rum extract.
In a medium bowl, combine 2 tablespoons of the brown sugar mixture and the remaining ½ cup of heavy cream. Use an electric mixer to beat until just thickened, but not completely whipped, about 2 to 3 minutes.
To serve, divide the brown sugar mixture between 4 tall glasses (about ¼ cup for each glass). Add ¼ cup of cream soda to each glass, then stir to combine. Fill each glass nearly to the top with additional cream soda, then spoon the brown sugar whipped cream on top of each.
Tasty Celebrations & Healthy Babies
We give up a lot for our kids.
Starting with alcohol.
That said, these nonalcoholic beverages are so tasty, you just may never go back!
Just don't forget to raise your champagne flute and toast the everyday—these are not just for special occasions. Every day of motherhood should be celebrated (if not just survived). Trot one of these mama mocktails out at the end of the day and treat yo'self to some guilt-free alcohol-absent deliciousness.
This Joy-in-a-Cup is totally warranted, and completely deserved!
Cheers, ladies!
We ♥  honesty!  This post contains affiliate links that provide extra money for our mutual coffee habits addictions. Click here to learn more. As an Amazon Associate I earn from qualifying purchases.