This post is sponsored.  This means we were asked to review or try something new, and then remunerated to share those thoughts.  Since you are reading this post, it ALSO means that we enjoyed the experience. Friends don't let friends make false recommendations!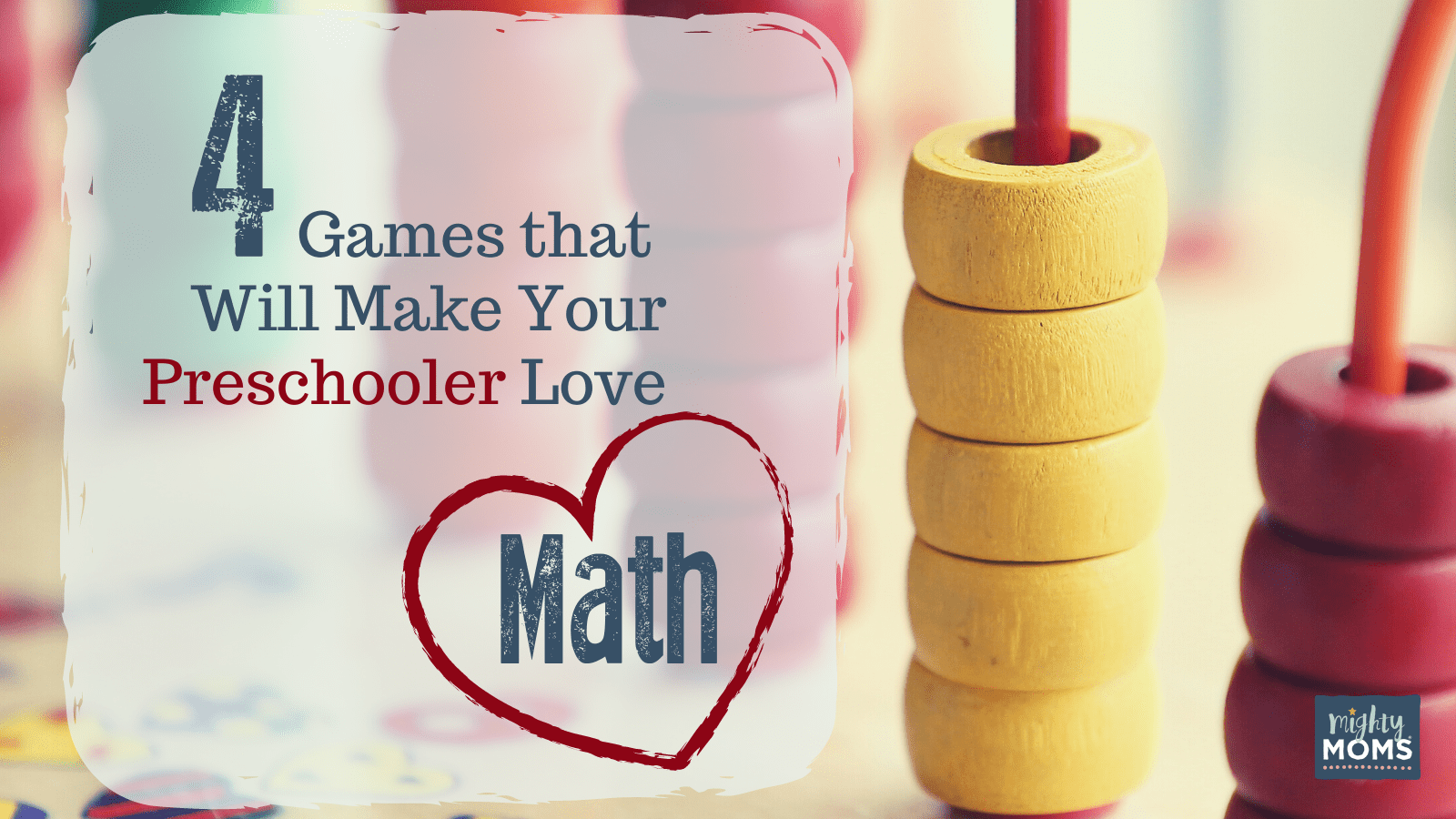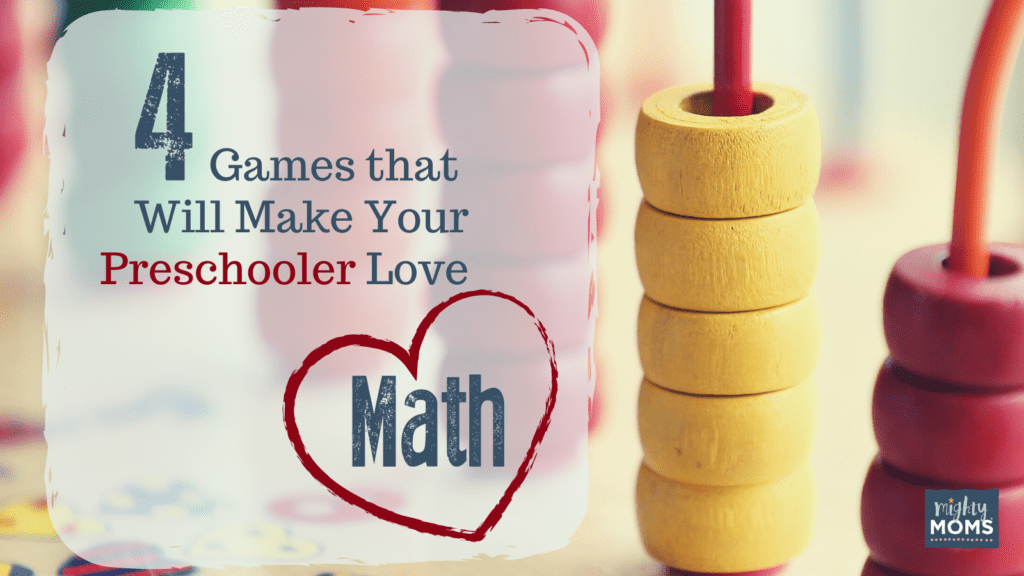 Do you remember learning math when you were a kid? I'll be honest. I hated learning math in elementary school.
It was borrring. Here's a secret: if you want your preschooler to love math, you've got to make math fun. The more engaging the math lesson, the harder it will stick!
Information combined with emotion becomes long-term memory.

John Kwik, renowned brain coach
Most Preschools Get a Failing Grade in Math
According to this article, most preschool and kindergarten programs that run at least six hours per day spend less than 58 seconds a day on math. That's less than one minute a day.
And most of that is rote memorization of numbers, not an understanding of what those numbers mean.
Learning to count by rote teaches children number words and order, but it does not teach them number sense, any more than singing the letters L-M-N-O-P in the alphabet song teaches phonemic awareness.

Deborah Stipek in "Math Matters, Even for Little Kids"
And we wonder why the US is falling farther and farther behind when it comes to STEM skills.
The jobs of the future are going to be heavy on the technology. Heavy on the math. And our kids may not be ready for it.
Today I'm going to lay out four fun online math games that will get your preschooler to love math before he realizes what "math" even is.
It's a sneaky way to get smart kids.
Exactly the way I like it.
Who Doesn't Love Free Things?
I've been talking with Tomer over at 1on1Math for a few months and he was generous enough to let my Bella take their online math courses for a spin. (She starts on Friday.)
That's awesome, of course, but what about you guys? What about my favorite people on the Internet? (Spoiler Alert: That's you.)
I've partnered up with 1on1Math to give away a FREE 50-minute Math Game experience to readers. This is a live online class and is available for a bunch of their fantastic math games. Click below to claim our giveaway deal for a free math game class of your choice!
Math Game #1: Pokémon
If your preschooler hasn't fallen in love with those adorable animated Pokémon characters yet…brace yourself. It's coming. So why not jump ahead and use them to help your preschooler fall in love with math?
What You Need for the Pokémon Math Game
You will lay out cards to "battle" each other, taking your opponents cards as you win. Pretty basic, right?
How about a MATH TWIST?! Each time you want to use a Pokémon's attack, you have to first solve a math problem.
Play the Pokémon Math Game Online for Free
You can make that concept even more exciting with the interactive graphics in the Pokémon Math Game by 1on1Math.
It's part of their 1-on-1 math classes for kids, something you can try for free. Pokémon Math is just one of the sneaky ways they integrate fun and learning. Time to use that Pokémon obsession to help your preschooler fall in love with math. Click the button below to sign your child up for a free Pokémon math gaming session.
Math Game #2: Math Escape Room
People of all ages (self-included) love the thrill and excitement that an Escape Room Challenge brings. Exploring for the clues, solving puzzles, cracking codes…it all bundles into an exciting afternoon.
So why not make your own home escape room? According to The Activity Mom, it's a great idea for a weekend family game night!
What You Need for a Math Escape Room
A cheap number-set lock like this one
A delicious dessert to lock in the fridge for dessert
Strips of paper
Envelopes
On the strips of paper, send your kids around the house on the scavenger hunt. (Okay, this is an Escape House game.) In each hiding spot, have a math problem written on the envelope they find. When they solve they problem, they get to open the next clue.
On the last clue, have them complete three math problems, revealing the code for the freezer with that super-special ice cream cake!
Play the Math Escape Room Online for Free
1on1Math does an online version of Math Escape Room for kids ages 5 & up. This fun, and original, math game is a live online class with 1 to 5 learners per class. It's extremely personalized, with the math problems adapted to your child's current math level by the professional math teacher running the class.
The kids work together to find the clues, solve the math problems, crack the codes, and escape the room before time runs out. They practice math skills in a fun way, increase math confidence & improve collaboration skills. They may even develop a love for math! Parents are loving the results, too. They gave it a five-star review on Outschool!
Math Game #3: Supermarket Activity
Want to know one of the easiest places to practice math skills in the real world? The supermarket!
Show your preschooler how to weigh the oranges
Have your preschooler count out the cans you need
Introduce fractions with pizza or cutting fruit
Or, to avoid the stress of teaching while shopping, pick up some fake food and fake coins and introduce your preschooler to early money skills!
Play the Supermarket Math Game Online for Free
Supermarket Math Game is one of the top online math games for kindergartners and advanced preschoolers. The concept of the game is to do different activities to manage at the supermarket. The activities are:
Shopping – Choose & count items from the shelves, and put them in your shopping cart
Classification – Put the same items together
Fruit Slicer – Slice all the fruits and not the bombs
Math Game #4: A Zoo of Shapes
What is not to love about the zoo? Crazy animals. Beautiful walks. Fun memories. And…math?
Take your preschooler on a zoo adventure! (Look online for less-expensive local zoos or petting zoos if the mega-city zoo is out of your price range.)
Point out all the different shapes of animals to your child. Ask them to find the square, the circle, the triangle, and the other basic shapes.
When you get home, read The Zoo Has Gone Ape Shape! and make some felt animal crafts with different shapes to reinforce concepts.
Play the Number Zoo Math Game Online for Free
Number Zoo blends real-life videos with animation to capture your child's attention as they learn to identify numbers and cluster them into groups. The video above will give you a taste of one of the kinds of videos used in your 1-on-1 math tutoring free trial for your child (up to age 12).
Get a Free Online Math Coach For Your Preschooler
There are some things in this world I'm really good at. (Playing Spoons with my kids, for example. #NoMercy)
There are some things in this world I'm… less good at. (Okay, okay. Terrible.)
Math goes in that category. There's a reason we're told to count sheep to fall asleep.
So when 1on1Math offered to tutor Bella for a month for free, I jumped on it. (And honestly, even if you love math, speaking as a previous homeschooler, sometimes our kids learn better from someone else. #OnTheirBestBehavior)
Here are a few reasons why getting a Math Mentor for your preschooler is a smart idea. They will…
Track your child's progress and struggling points
Adjust the games to fit your child's learning style
Build your preschooler's confidence (lack of confidence = frustration = hating math)
Make learning math skills fun by introducing new games and activities your preschooler will enjoy
Let your child get a free month of math mentorship.
Free For Your Child…Free For Your Child's Friends
You know what's even better than playing games to learn math?
Playing games to learn math with your friends.
1on1Math is unique in that you can share this free offer with your friends, clustering all those kiddos together into one online math-tastic game where they are all learning together.
No commitment. Just a full month of math mentorship for FREE. (I mean, if they are going to let me have it, shouldn't you get it too?)
You can get started by clicking on the button below. Can't wait to hear what you think!
We ♥  honesty!  This post contains affiliate links that provide extra money for our mutual coffee habits addictions. Click here to learn more. As an Amazon Associate I earn from qualifying purchases.
Sources
10 Things to Know About Math. Naeyc.org
Why is Math Important in Early Learning? Good2KnowNetwork.org
Why Early Math Is Just as Important as Early Reading. GreatSchools.org
Math Matters, Even for Little Kids. EdWeek.org