5 Postpartum Essentials Every Mom Should Invest In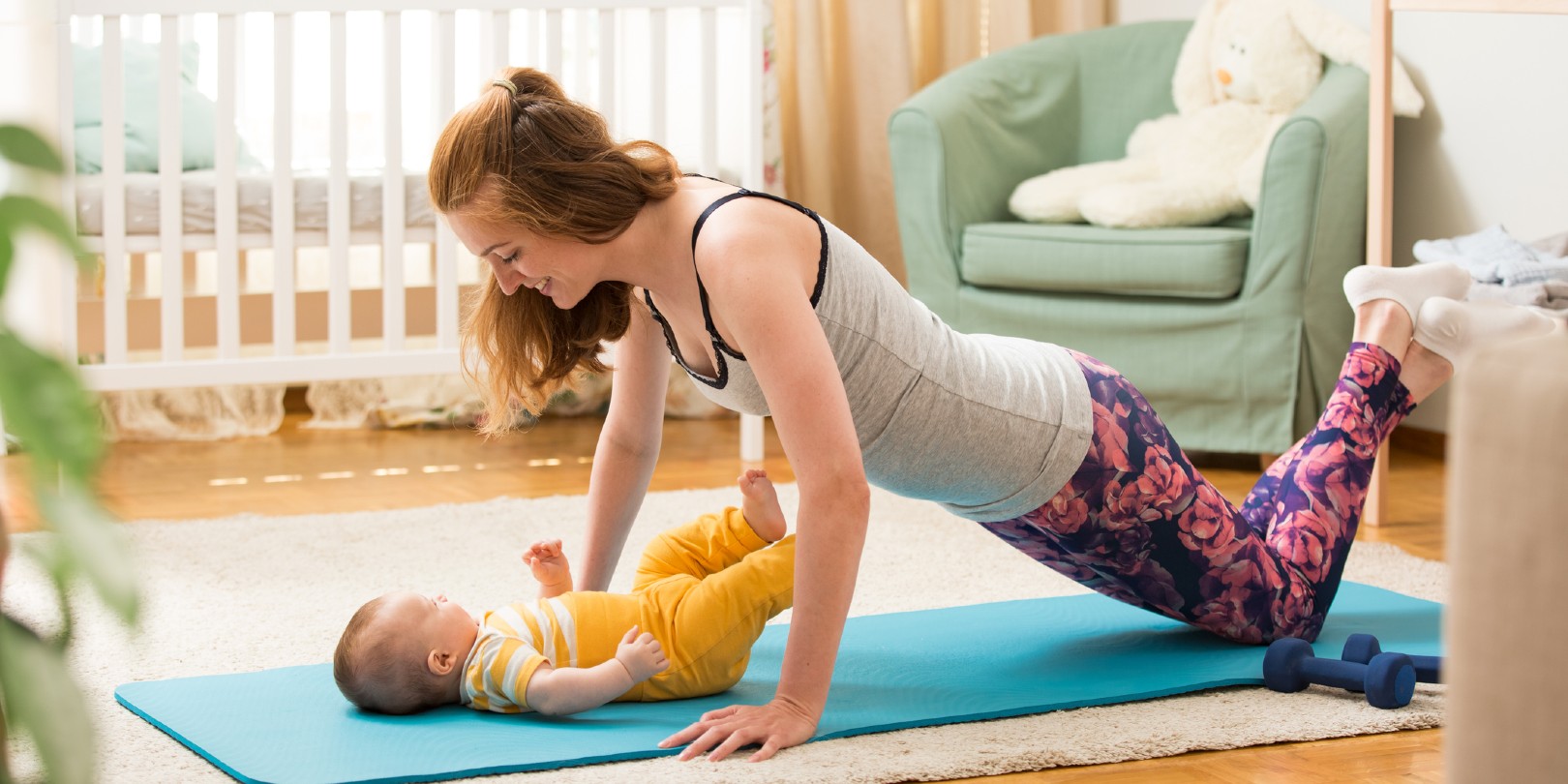 There are many preparations to make and things to consider when it comes time to welcome your baby into the world. It's easy to get overwhelmed with all the different products that are out there for mothers and babies, so to make things easier, we created this list of postpartum must-haves every mom should invest in.
We've included all the essentials you need in the postpartum stage, from nursing wear and breast pumps to supportive belts and pillows. We even included a solution for treating postpartum stretch marks. Our goal is to help you to be as comfortable and confident as possible in your new role as a mom, and these useful items will help you do just that.
Nursing Wear
Breastfeeding is an important aspect of being a new mom, and nursing wear can greatly facilitate the process for both you and your baby. These specially designed garments ensure comfort and convenience, making breastfeeding more manageable. Additionally, nursing wear promotes modesty and discretion, which is particularly helpful when nursing in public or around loved ones.
By wearing nursing attire, you can breastfeed more comfortably while maintaining privacy and reducing exposure of sensitive areas. This aspect becomes especially relevant in public settings or when surrounded by family and friends. Furthermore, certain nursing wear options can serve dual purposes as regular clothing, catering to busy moms who prefer not to change multiple times a day.
The market offers a wide range of nursing wear, including tops, dresses, bras, tanks, postpartum underwear, and leggings. Various styles provide extra support and padding in the bust area, ensuring ease and discretion when nursing in public or at home. With an array of colors, styles, and fabrics, you can find nursing wear that suits your personality and lifestyle.
Postpartum Support Belt
A postpartum support belt is an abdominal binder that provides stability to the abdominal muscles following childbirth. It offers lumbar support and compresses the abdominal area, reducing strain during activities such as walking or lifting. It can be worn immediately after delivery up to six months postpartum or until any lingering discomfort subsides.
Wearing a postpartum support belt has several benefits. It stabilizes the abdominal muscles after childbirth, preventing excessive strain and promoting faster recovery. The belt also provides compression and lumbar support, helping alleviate lower back pain caused by the additional weight carried during pregnancy. Additionally, it can enhance blood circulation, aiding in the healing of lingering aches and pains associated with pregnancy or childbirth.
Postpartum support belts come in various shapes, sizes, materials, and designs. Choosing the right belt is important to ensure a proper fit, comfort, and suitability for your activity level during the postpartum period. Some belts offer adjustable straps for customization, while others use specific fabrics for moisture-wicking during physical activity or increased breathability in hot weather. When selecting a postpartum support belt, ensure it covers the abdominal area starting from the rib cage level or higher without exerting excessive pressure or interfering with breathing, particularly if you have preexisting breathing difficulties such as asthma or other conditions.
Breast Pump
A reliable breast pump is crucial if you intend to exclusively breastfeed your baby. It allows you to store milk for times when you're away, like running errands or being at work. Moreover, breast pumps stimulate regular milk letdown, boosting milk supply and ensuring you have an adequate amount available instead of constantly feeding your baby on demand, which can be tiring over extended periods. Additionally, breast pumps offer flexibility for babies facing challenges with traditional breastfeeding methods, such as tongue ties.
A wide range of breast pumps is available to cater to the unique needs of each mother-baby pair. Manual pumps are suitable for occasional use, while hospital-grade pumps are designed for frequent pumping. Hands-free double electric breast pumps are ideal for working moms, and battery-operated portable models are perfect for travel and outings. Single electric pumps work well for occasional pumping needs. There are even hands-free adjustable robotic pumps available.
When selecting a breast pump, consider your budget and pumping frequency throughout your breastfeeding journey. This information will guide you in choosing the type and model that best fits your and your baby's needs. For instance, manual pumps may suffice if you plan on infrequent pumping, while regular pumping at work may require a double electric pump for its higher power and efficiency. It's also important to research the availability of different types and models in your area before making a final decision.
Nursing Pillow
Nursing pillows are specifically designed to provide additional support during breastfeeding. They come in various shapes and styles, such as traditional round designs or X-shaped "boppy" pillows that offer neck and back support. These pillows ensure comfort for both mother and baby during feeding by providing cushioning and preventing strenuous positions. Many nursing pillows have removable covers for easy cleaning, and maintaining hygiene.
Nursing pillows come in different sizes and shapes, with round designs offering more coverage and "boppy-style" pillows providing mobility. Some have adjustable straps for customization, while others feature removable covers for convenience. Lightweight options are suitable for traveling mothers as they're easy to carry indoors and outdoors.
An appropriately sized and well-made nursing pillow reduces strains and aches caused by awkward positioning. Keeping the back and neck straight during feeding prevents fatigue and discomfort, promoting relaxation for both mother and baby. Adequate cushioning with even pressure distribution prevents sore spots from rough fabrics and ensures maximum comfort throughout feeding sessions.
Stretch Mark Cream
Stretch marks occur naturally as the skin stretches over time. However, they become more noticeable during pregnancy due to rapid growth and movement leading up to childbirth. These marks appear as streaks on the skin, initially red or purple and eventually fading to silvery white. They can appear on various body parts, including the hips, thighs, arms, and breasts. The timing of stretch mark development varies based on individual genetics. To address this issue, it is important to use high-quality creams specifically formulated for pregnant women, avoiding common irritants in off-the-shelf brands.
Quality creams provide moisturization, keeping the skin soft and supple to minimize further stretching. They contain active ingredients that stimulate collagen production, reducing the appearance of stretch marks with regular use over a few weeks. Some formulations include vitamins and oils to enhance tissue elasticity and reduce the likelihood of stretch marks post-pregnancy.
When selecting a quality cream, consider individual sensitivity levels and avoid products with known irritants like perfumes and dyes. Choose brands that do not conduct animal testing for profit. Carefully examine labels, comparing the percentage of naturally derived components to synthetic alternatives to find a product that suits individual needs.
Conclusion
Being a new mom can be an exciting yet overwhelming experience, but investing in the right postpartum essentials can make it easier. From nursing wear to stretch mark cream, these five essential items can help make your transition into motherhood smoother and more comfortable.
Remember that each mom is unique and should make decisions that best fit her needs. Investing in the right postpartum essentials can be the key to a healthier, happier, and more successful transition into motherhood. So, take your time, do your research, and find the items that are perfect for you and your baby.