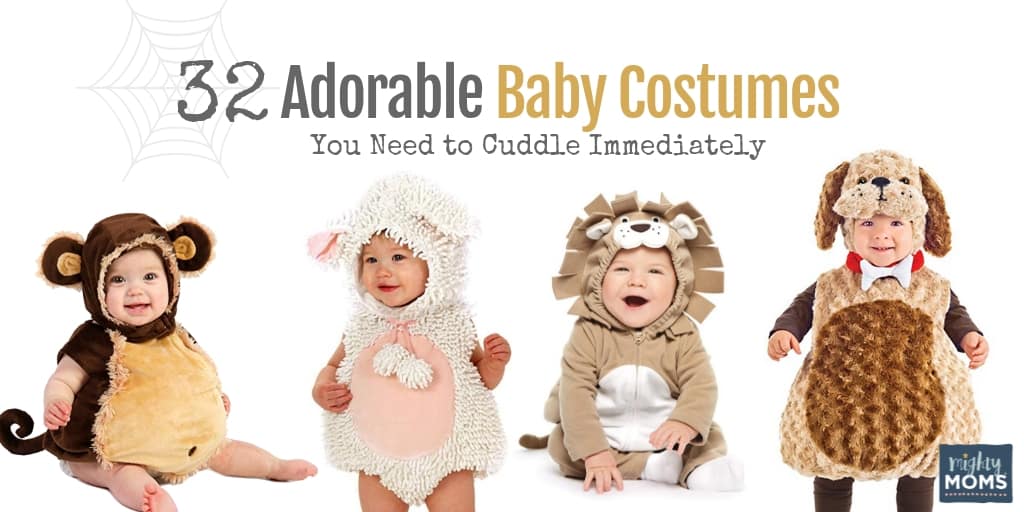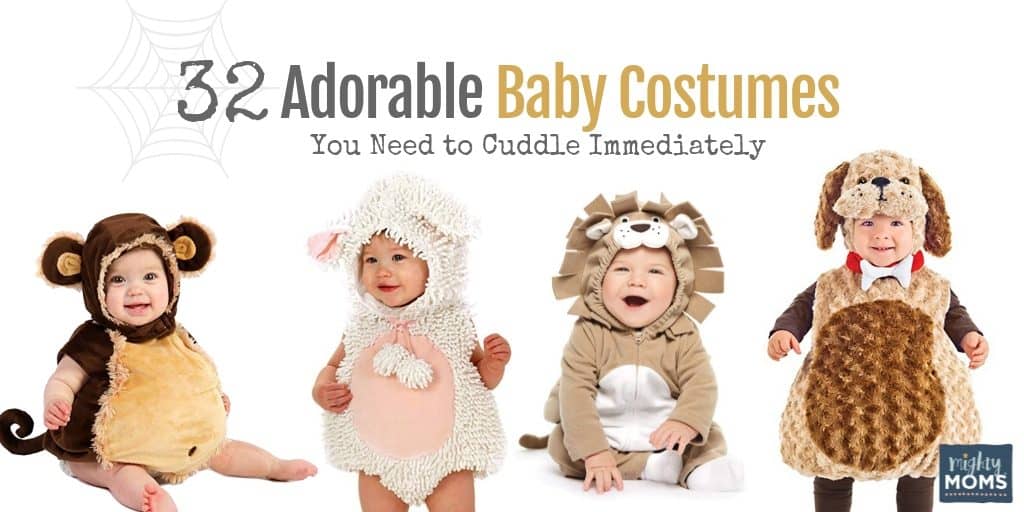 Let's be honest, people. We are all suckers for adorable baby costumes.
Listen, if you show up at my door this Halloween with one of these soft cuddable baby cosplays, I guarantee I won't be able to stop myself. I'll pour my bowl of candy into your open pillow-case sack. (Sorry, teenager Zombie. You get apple slices.)
Yes, I'll donate my entire stash, despite the fact that I know that your baby will tucked into bed at 7pm and you will be ripping into those Reeses by 7:15.
That's okay, though. We've all done it.
Here are 32 baby costumes that may just entice me to toss over a King-Sized candy bar. *wink*
8 Adorable Newborn Baby Costumes
The best baby costume for a newborn is going to be a bunting-form. This means that the feet all are sewn up in a sack. Why is this important? Because newborns are all over the place in size, and you shouldn't waste your money buying a newborn costume that only fits 25% of newborns!
Even better, his tiny toes will be nice and cozy inside this clever and crowd-pleasing sleep sack!
8 Captivating Animal Baby Halloween Costumes
Whether you've got a beginning prowler, a hungry piggy, or a tiny tot who just likes to monkey around, these animal baby Halloween costumes will get the crowds sighing!
8 Darling Baby Costumes for Girls
Bows, ruffles, and dots, oh my! Okay, so these are the opposite of the typical nightmare Halloween costume. These baby costumes are scaringly sweet. Delightfully devlish. They are everything you love about having a girl!
8 Charming Baby Costumes for Boys
Need something spunky to match your little man this Halloween? These baby Halloween costumes for boys will fit the bill exactly.
Fess Up:
What Candy Will You Steal First?
As your friend, I'll warn you: these days of candy-stealing are limited.
We were like you once: living in the lap of Halloween luxury.  Taking our kids out in their cute infant costumes, basking in the glow of their adorableness, raking in the sweet goodies before bustling them into bed and enjoying the hard-won fruit of our labor.
Then THAT DAY arrived.
The day when they realized (thanks to their older cousins), that the candy was theirs. That they got to keep the candy in a jar inside the cupboard, and receive little rewards for the months to come.
It was a sad day my friend. So enjoy these clueless holidays while they last.
RIP, parental deception. RIP.
Have You Read These Yet?
We ♥  honesty!  This post contains affiliate links that provide extra money for our mutual coffee habits addictions. Click here to learn more. As an Amazon Associate I earn from qualifying purchases.