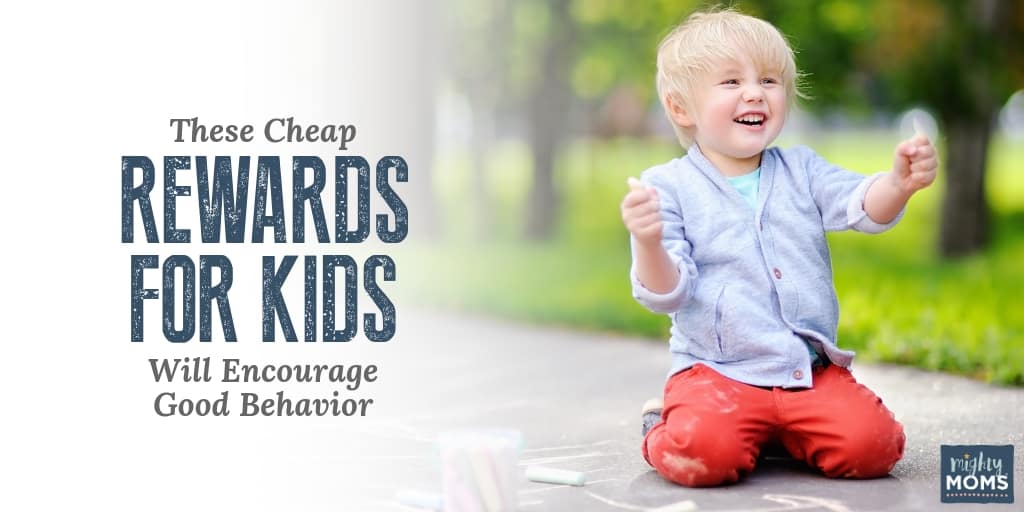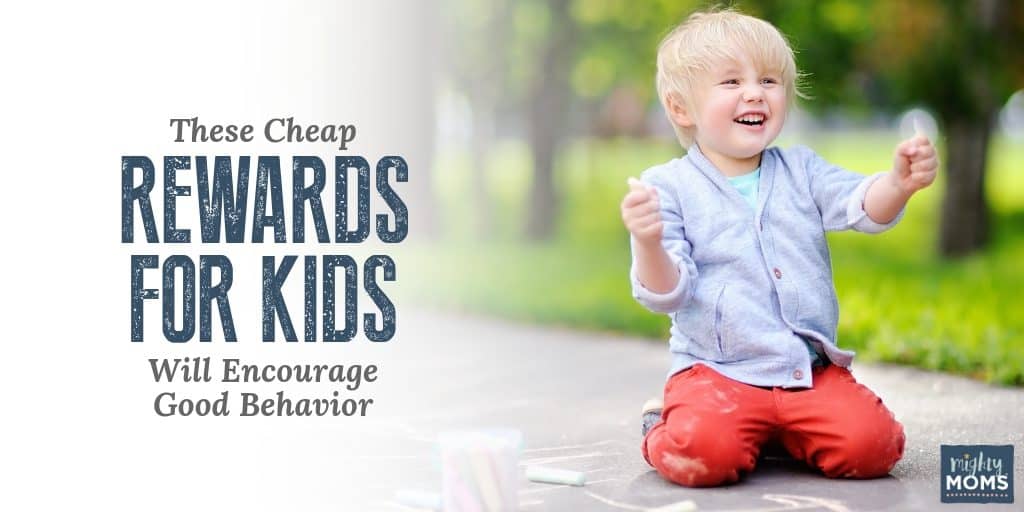 What kind of positive reinforcement do you have going on at your house right now? Do you have a system of rewards for kids set up to encourage good behavior?
Don't underestimate the power of a good behavior reward!
Whatever it may be, a hidden treasure trove of cheap rewards for kids somewhere in your house can be a huge help in gently adjusting your child's less-desirable behaviors.
Don't worry, though, if you don't feel like Long John Silver. I can help you stock up your treasure box with some awesomely cheap reward ideas for kids that will get their motivation meter running.
Cheap Rewards for Kids:
They Don't Have to Look Cheap
By a quick show of hands, how many of your kids have a stash of cheap plastic (and mostly broken) toys they picked up at their preschool treasure box for good behavior?
Great. Glad I'm not the only one.
I'm not going to suggest any toys that will be added to that collection. Instead, all of my cheap rewards have two things in common:
They are cheap strictly in the monetary sense of the word. Every reward I have included is right around $5.
They are consumable, meaning most of these rewards can be used and then discarded in some way. Bath bombs, temporary tattoos, art supplies. These are reward options that aren't going to fill up your already overflowing bins of toys.
That's a win-win in my book. Inexpensive. Won't add clutter. Motivates your kids to follow your directions.
How awesome is that?
Crafty Rewards for Kids to Inspire Creativity
I don't know about you, but my kids go bonkers for stickers and special art projects. Not only will these options provide some hands-on reinforcement, but I also made sure not to include anything with glitter.
You're welcome.
Interactive Behavior Rewards to Build Excitement
If you have a more tactile child on your hands, these rad rewards might be just the ticket. Whether it's a bath with a fizzing bath bomb or an hour spent digging through water beads, these are some fun options for any kid.
Snacky Reward Ideas for Kids with Rumbly Tummies
My kids live for snack time and are especially thrilled when I bring something new into the rotation. Who knows? Maybe a package of Fig Newtons and the promise of a juice box is just what your little guy needs to finally be motivated to use the potty!
Book Rewards for Kids Who Crave Adventure
Ok, ok. I know I said most of these rewards for kids are consumable, but you can never have too many books, right? I mean, we all know how important it is to read, after all!
Here are a few cheap books options if you have a little bookworm who would do anything to get a new book in his hands.
Reward Ideas for Kids:
Cheap and Effective!
Parents are always working on improving some kind of behavior. Whether it's those grocery store temper tantrums you're trying to quell or that long road trip you're preemptively planning for, hopefully a few of these options will come through and save the day.
You know, without adding to that box of broken plastic toys your daughter can't bear to get rid of.
These rewards for kids are so much better!
Have You Read These Yet?
We ♥  honesty!  This post contains affiliate links that provide extra money for our mutual coffee habits addictions. Click here to learn more. As an Amazon Associate I earn from qualifying purchases.