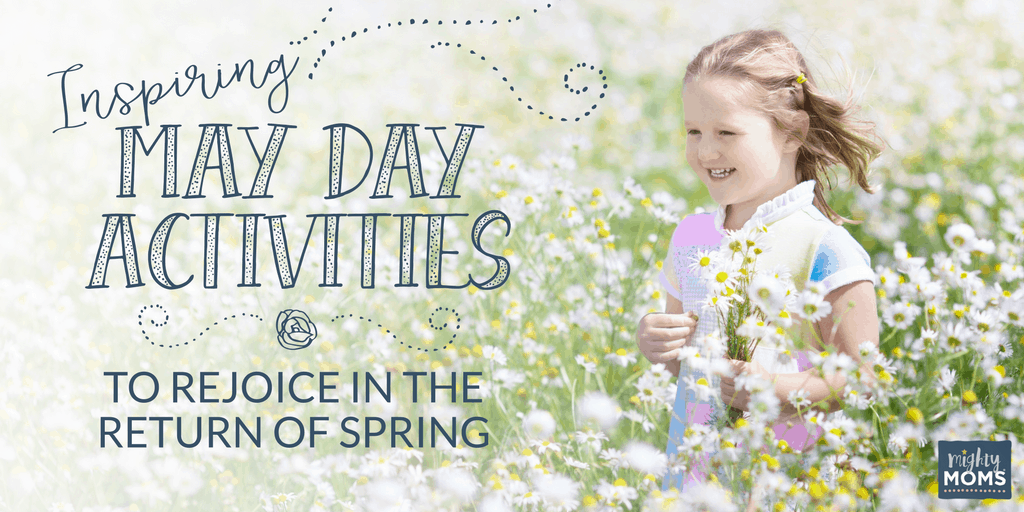 I remember, a long time ago, that there were these green-stem-thingies, with sweet-smelling soft tops attached to them.
They would come out of the ground (as opposed to falling from the sky) and sway in a wind that actually caressed my face lovingly, instead of stabbing it like a frenzy of serial killer fairies.
I'm not sure…but I don't think I dreamt about those…*pause* …."Flau-whers?"
Was that what we called them?
The Season Event of Spring
I know you Southern Belles may not understand this, but Spring is more than just a season up here above the Mason Dixon Line.
It is an EVENT.
And, like any event that is anticipated with much…um…anticipation, us Polar Bears look forward to this event and cling to a simple glimmer of hope: that Spring will actually arrive before June!
I think that's why I love May Day.
I get to think about flowers, and not the white stuff that's falling from the sky. (No joke, it's literally falling as I type this. #ofcourse)
I get to create a few sweet memories with the kids, making a snack and *gasp* even doing a craft.
I get to teach my kids about kindness and generosity.
I get to meet a few neighbors and cause a few smiles. After all, they need to be reminding the Spring Event is coming too!
All these things can make May Day (May 1st) a worthy family tradition, right next to Leprechaun traps, Zit, and Giggle Games. It's a clever way to build your family culture and tie those apron strings a bit tighter!
By the way, if you're reading this and it's not May 1st…who cares! Deliver these gifts anyway. No one is going to turn them down because, technically, you've missed the deadline.
What is May Day, Anyway?
When I was growing up, May Day activities looked like this:
Make a special mixture of popcorn and treats.
Put them into a special craft holder (or a styrofoam cup, depending on my mother's stress level at the time) with a sweet note.
Leave them on the front porch of a grandparent, neighbor, or friend.
Ring the door bell and RUN for the bushes! (If they catch you, they get to steal a kiss!)
It was exciting to be a May Day Ninja and leave little blessings around the neighborhood. A little slice of spring on their snow-covered doorstep.
Honestly, though, you can do this in Florida just as easily as we do in Wisconsin! Who doesn't like a surprise on their doorstep? (As long is it not a flaming paper bag, that is…)
Sadly, May Day is a tradition that's started to fade in the past several decades. Well, I say PHOOEY!
Time to dig out the little Hipster hidden in each of us and bring back the past! Here's how to make this Spring May Day Event a special new tradition your kids will cherish forever!
May Day Activities:
Building Your "Basket"
Okay, Step One in May Day Activities of Awesomeness: Pick your vessel.
Yes, you could do an actual "basket," but you can also break out a glue stick and some paper plates and craft a few holders on the kitchen table. Just remember: you aren't creating a new Amazon product.
Just make THREE, if that's all you have the energy for. Don't overdo it and then end up having a miserable time! Better to do fewer, but with lots of giggles and smiles, than churn out twenty with frowns and rounds of Never Doing This Again!.

8 Gorgeous May Day "Basket" Ideas to Craft
1. Doily Cone Basket | 2. Mason Jar Gift
3. Soup Can Baskets | 4. Washi Tape Basket
5. Cookie Basket | 6. Paper Cup Basket
7. Flower Basket | 8. Coffee Filter Basket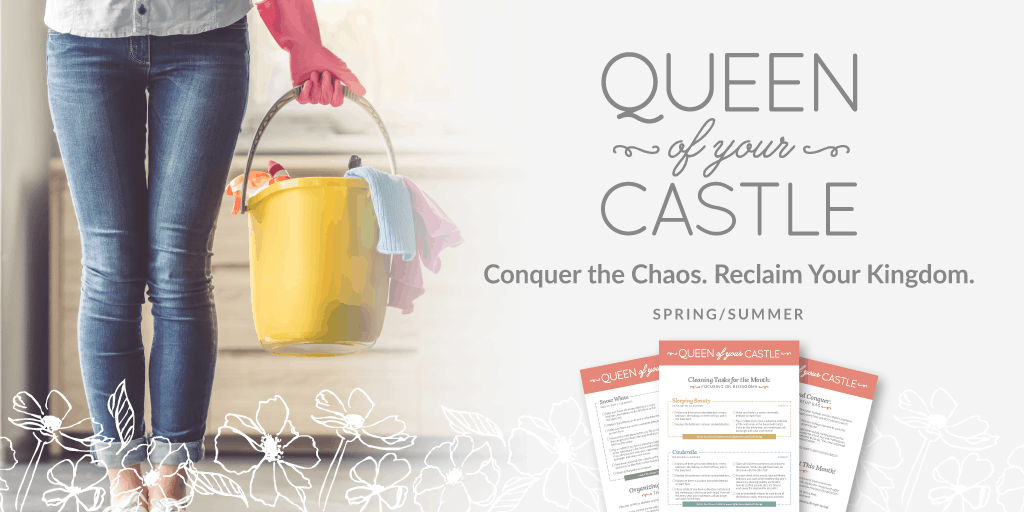 May Day Activities:
Filling It With Something Amazing
Ready for Step Two of May Day Activities of Awesomeness? Time to fill those "baskets" with goodies!
These are the most popular fillers for Spring Surprises. Pick just one, or toss in several! Just don't forget your special message of encouragement (download button below) with a sweet spring quote or scripture verse on the back!

9 Clever Fillings for Your May Day Baskets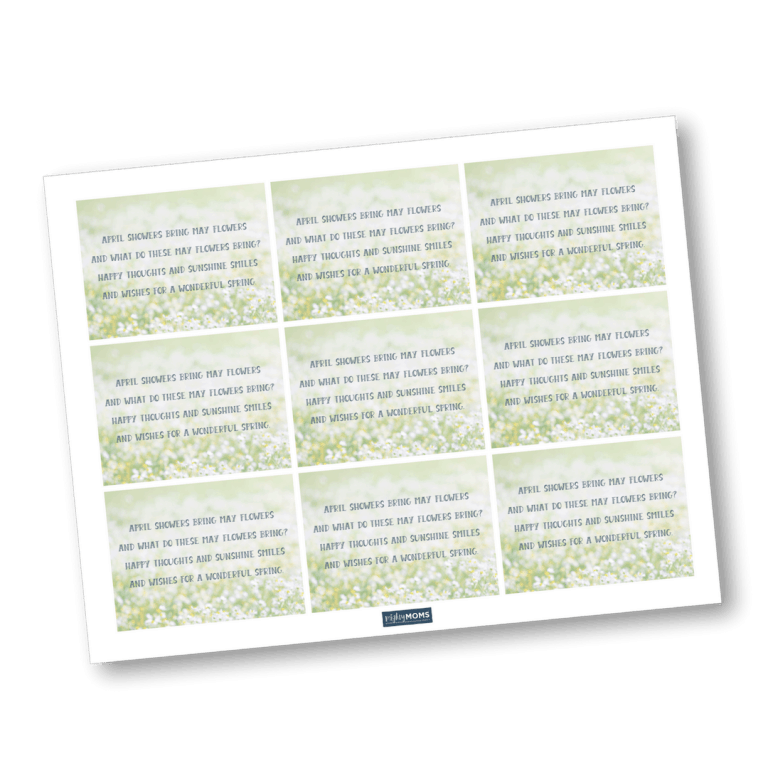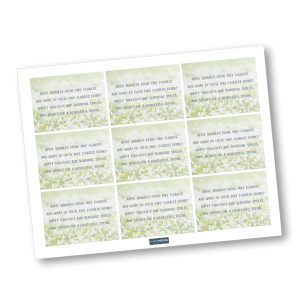 Why is that a direct link and not behind a give-me-your-email wall? Because I don't want to bully you into a friendship.
If you like the free download, why not subscribe to my weekly email and get a free copy of 101 Ways to Be an Awesome Mom?
Or, if you're grateful, but not interested in subscribing, can you share this article with your social media pals? That works too!
From one working mother to another, thanks!
May Day Activities:
Delivering a Smile
Finally! The Last Step in your adventure of May Day Awesomeness: It's time to deliver a few surprised smiles!
Figure out who you are delivering to and your "route" to get there. Perhaps you'll do a family bike ride, or a walk, or even a car ride with a stop at Culver's for the best frozen yogurt on the planet.
Your kids will love being "sneaky" and experiencing the warm fuzzy feelings that come with doing something sweet for someone else!
Ready for some memories?
I'd LOVE to see how it goes! Tag me (@mightymomsclub) on your adventure so we can take a peek!
We Love Citations!
May Day: Exploring the Tradition of May Baskets. TumbleHomeLearning.com
A Forgotten Tradition: May Day Basket. NPR.org
Have You Read These Yet?
We ♥  honesty!  This post contains affiliate links that provide extra money for our mutual coffee habits addictions. Click here to learn more. As an Amazon Associate I earn from qualifying purchases.