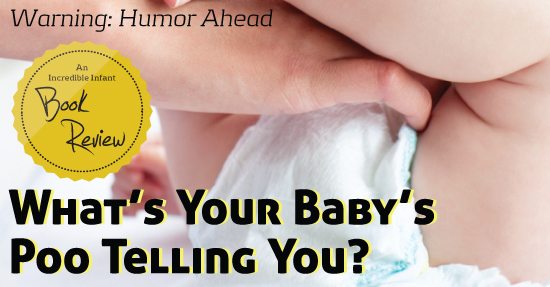 Last Christmas my husband gave me a little book called What's Your Poo Telling You.  (After fourteen years of marriage…who needs romance? Give me laughs.)
What's Your Poo Telling You is informative.
It's also disgusting…hilarious…and it has a brown cover.
(Details.  They matter.)
I keep it in the guest bathroom.
Mostly because nothing warms the cockels of my hospitable heart like hearing a friend's chuckle slip out from under the door. 🙂
All this to say, I was a little star-struck when the publisher emailed me to see if I would be willing to read and write a review of their newest "educational" bowel manifesto:  What's Your Baby's Poo Telling You.
I quickly agreed.
(Cameron bragged about me at the office for "knowing people."  Yes.  I've finally arrived.  Who needs celebrity endorsements when you have poop publishers calling?)
Just so we're all on the same page, I was not paid to write this article.  I was asked to give an opinion, and I'm giving it.  (Fortunately for THEM, I liked the book…)
The Best Way to Learn Something New…
As you, dear reader, (hopefully) already know, I think the more entertaining something is, the easier it is to learn.  (I suspect this is why algebra and I have never been friends.)
A little humor does a brain good.
As tired parents, it's unlikely we're going to pick up a dry dusty copy of The Wonders of Your Baby's Gastrointestinal Excretion System to learn about diarrhea, constipation, spit up, and other GI baby struggles.
What's Your Baby's Poo Telling You is the prune juice of the pediatric gastroenterology world.  It's a healthier way of learning and retaining all the GI info needed to ensure your baby is in good health.
The People Who Will Hate This Book
Let's start right off with an honest disclaimer:  There are some people who will abhor this book's bucolic approach to excremental activities.
If you are on the list below, steer clear.
Boring people
Martha Stewart (or anyone who wears a buttoned-up blouse, pearls, and a cardigan to clean house)
Non-fluent English speakers (75% of the words are made-up puns)
People who hate puns (see above)
Kanye West (until they come out with What's Kanye's Poo Telling You?)
If you are NOT one of those people listed above and you ARE a parent, I would highly recommending spending a few bucks and picking this book up at Amazon.  It's an incredibly fast read, and you will learn all kinds of helpful things because…
Parenthood = Gastrointestinal Obsession
It's hard to explain to pre-parents just how much their new life is going to revolve around bodily fluids.
As parents, we count wet diapers.
We worry over poopy diapers.
We measure spit up distance.  (How far does vomit have to go to be considered projectile…?)
We compliment every burp and celebrate every fluff (aka gaseous posterior emissions).
What's Your Baby's Poo Telling You talks about all of it, expertly weaving chuckles in and out of must-know medical knowledge.
The entire book is helpful, but I thought I would pick out three sections that I thought were particularly useful.
The Hue of Poo
As disturbing as it sounds, the color of your baby's poo is one of the greatest indicators that everything on the inside is a-o-k.
My article on the Poo Color Wheel is one of my most popular because not many people want to spend time talking about poop colors.
Not only does this book go much deeper into that subject than I do, it also discussed the warning colors of pee and vomit.  It's a trifecta of vital potentially life-saving information on a subject that's not really a "mom play group" talk topic.
This information alone (in my opinion) makes the book a must-have reference guide.  The worst thing imaginable would be to have to go to the ER for something serious, only to find out later that your baby has been sending you Daiper-Grams you couldn't decipher.  It's important.  Disgusting, yes, but still important.
Poonami
Dehydration is the #1 hospitalizer of children under 18 months old.
What's Your Baby's Poo Telling You shares the common causes for doodie diarrhea disasters.  From "The Grain Drain" to the "Loose Deuce", learn how to prevent and treat potentially dangerous forms of diarrhea.
The Potty Train
This section brings up the rear of the book (haHA!).  So when you've HAD IT and are vowing to ditch the diapers for good, you can have some effective training techniques (like the "Denim Style") right at your fingertips.
As someone who thinks "You Know What" is the Voldemort of the parenting world, their recommendations are definitely worth the reading.
You Need This Book
Let me give you three compelling reasons why this little book should be in your parenting reference library.
It's co-written by a comedian (that's my guess) and a gastroenterologist at Yale University School of Medicine.  So it's funny and will actually teach you things.
The illustrations.  OMGoodness.  So. Funny.
Ladies, this is exactly the type of book your husband will read, chuckle over, and then have to try out the theories and change a few diapers.  *wink*
Who knew that reading a book about your baby's poop would be an entertaining way to spend a Friday night?
BTW, if you have a friend who's pregnant, share this article with her!  Besides being a great baby shower gift, the chapter on "Pregnancy and Poo" will give her a heads-up on all that's going to potential surprises in the delivery room!
Here are my favorite online discoveries of the week.  High-five Mr. Internet!
Crafts & Games for Older Siblings
My kids just opened up their first Kiwi Crate and I was pretty darn impressed.  They built a little rocket and then spent the rest of the afternoon launching it in the backyard.  It's the perfect sneaky-learning "what to do with" package for 3-8 year olds. (Don't let that fool you.  My 10-yr-old had a blast.  Pun intended!)  Save 25% on a 1st-month subscription with code SUMMER25.
Motherhood's False Advertising
What are the completely bogus things you were told about motherhood before you were a mother?  Author Lisa Jo Baker's article lays the truth bare.  Great encouraging read!
Family Game Night
Last week we discovered the Mystery Garden Look-and-Find game.  It was a HUGE hit.  It doesn't require any reading skills (perfect for the littlest ones) and the games don't take more than 15 minutes to play through.
Postpartum Anxiety
Most moms have heard about Postpartum Depression, but Postpartum Anxiety is just as common and just as crippling.  Read what one mom wishes she had known about Postpartum Anxiety.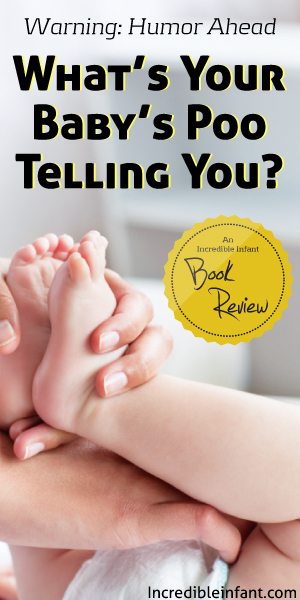 We ♥  honesty!  This post contains affiliate links that provide extra money for our mutual coffee habits addictions. Click here to learn more.