This post is sponsored.  This means we were asked to review or try something new, and then remunerated to share those thoughts.  Since you are reading this post, it ALSO means that we enjoyed the experience. Friends don't let friends make false recommendations!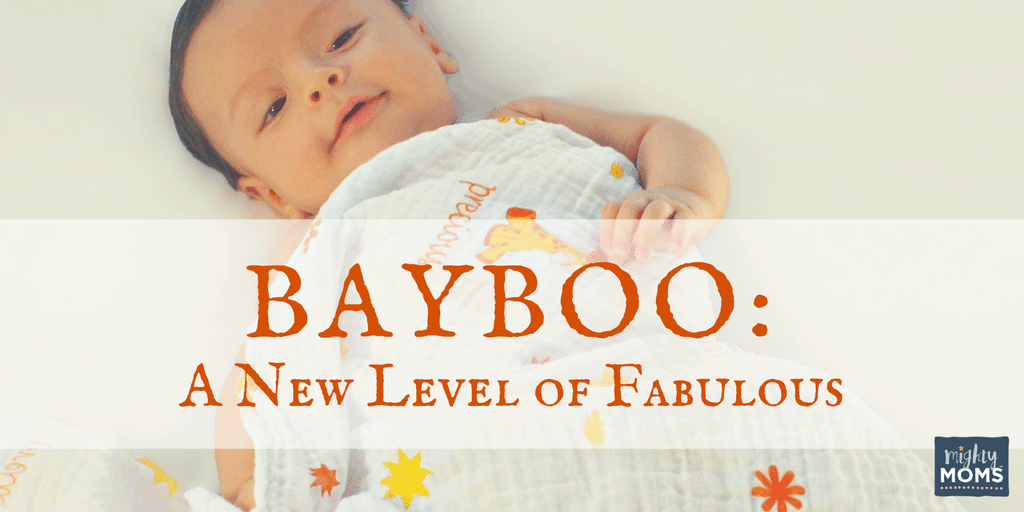 There's always this one thing of baby gear that sneaks up on you. One day, in the midst of all the chaos, you suddenly realize that life would be a whole lot more difficult if it weren't for this one thing. Well, today I've got a one thing that will amp your Fabulous Life Level up to 11.
It's a baby blanket.
No, wait.  It's a swaddle wrap.
No, wait.  It's a nursing cover.
No, wait.  It's a sun-guard.
No, wait.  It's a beach sheet.
No, wait.  It's a stroller screen.
See what I'm talking about?  It's MORE than a blanket. It's like a Swiss Army Knife with out the pointy things…a Swiss Army Blanket.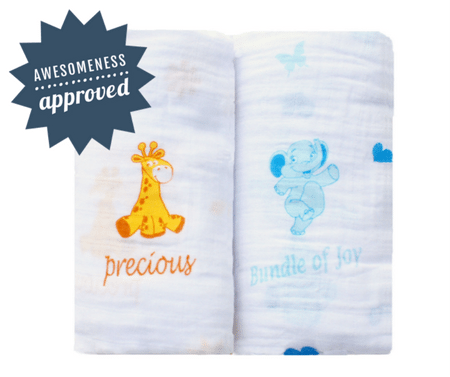 Reasons why these are worth owning:
They are made with 100% organic cotton muslin – which means it's safe for your baby's sensitive (eczema-prone?) skin.
The fabric is breathable, preventing your baby from overheating, while still protecting his skin in the sun.
It's stretchy and perfect for summer swaddling, soft to the touch.
The larger size (47″ by 47″) gives your baby a germ-free play space for at any age, where ever you are.
The designs are throw-back retro, something I love.
Personally, I would purchase two blankets and keep one in my diaper bag as a backup.  Plus, you'll save $8 by buying them together.  Get yours here.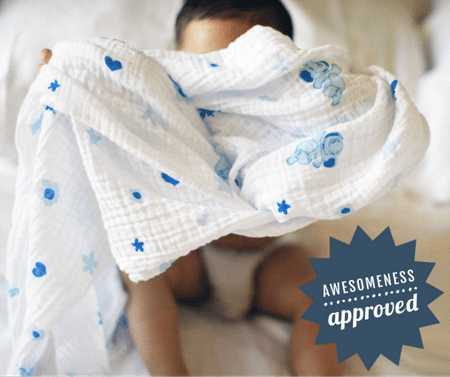 A Blanket for You,
A Healthy Baby for Needy Moms
Not only are the blankets something you'll be glad to have on hand, by your purchase you'll be supporting babies and mothers in developing countries.  Bayboo gives 10% of every purchase to Compassion International.  
Helping pregnant mamas get the prenatal visits they need for healthy births and healthy babies.
Educating mothers in infant health, safety, and care.
Family support with food, education, and spiritual support to build strong stable families.
Learn more about Bayboo's dedication to helping others by clicking here.
"I am a big fan of versatility. I use my Bayboo as a tummy time blanket, a nursing cover, and then as a light cover blanket all in one trip to the park! As a mother of two I am usually carrying around a huge diaper bag; it helped lighten the load. This is also a quality product with a purpose; I love that 10% of the profits help rescue babies and mothers in the developing world."  – Lauren Hengeveld, proud mother and Bayboo owner
With warmer weather finally upon us, this is the perfect time to give this stretchy blanket a workout at the park, the beach, orvon the floor at Grandma's house. This is the one thing  you'll be so glad you have this summer.  
Bayboo blankets are something you don't want to start the summer without!
Have You Read These Yet?
---
Bayboo sponsored this article and provided several mamas on my team with sample blankets to use and explore.  Blankets, I may add, that have quickly been absorbed into the mandatory grab diaper bag.  I only share things that I'm impressed with, and I'm impressed with Bayboo.  Not only because of their products, but also because of their do-unto-others company policy.  Well done. 
---